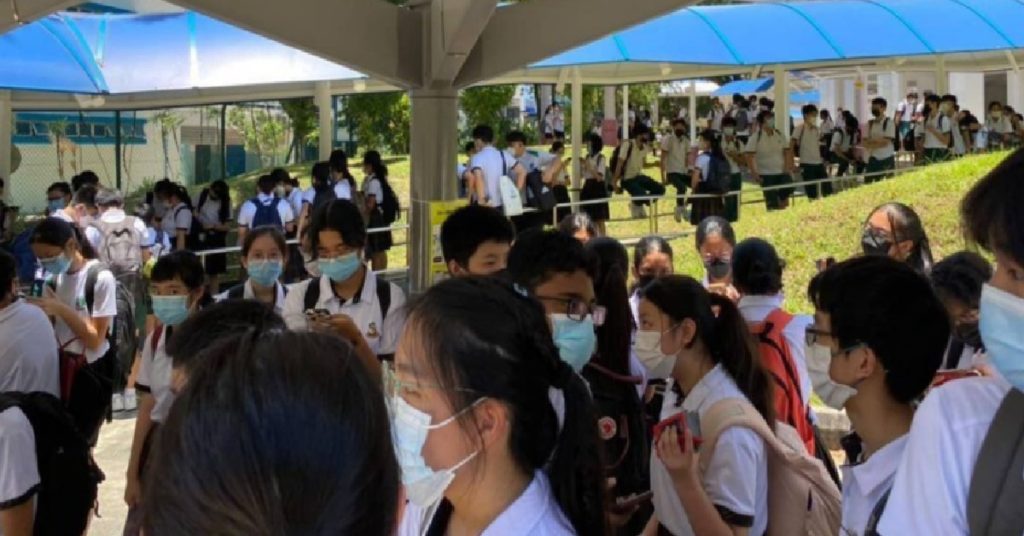 A photo emerged online showing a large group of students overcrowding a bus stop outside the school.
The photo served to show the reality of life for many schools in Singapore and quite possibly explains why clusters are emerging.
The students were seen in multiple large groups with little to no regard for social distancing, not like they had a choice.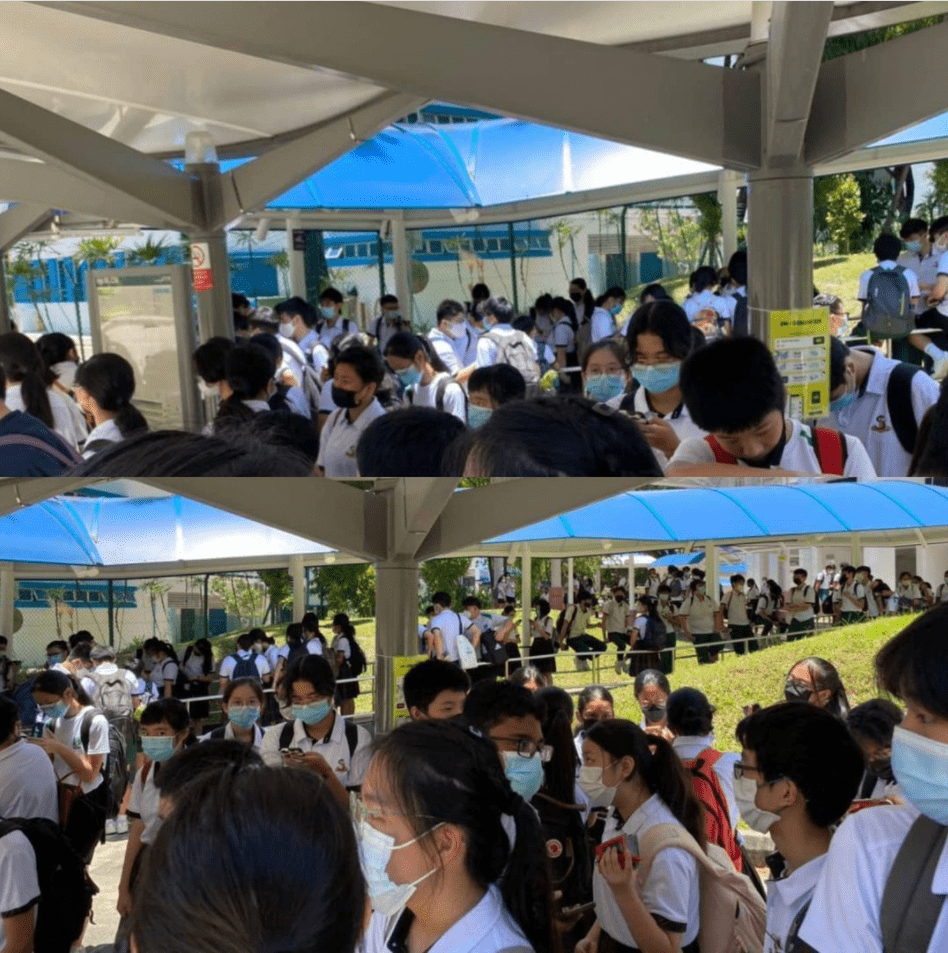 Image source: @singapura.viral on IG