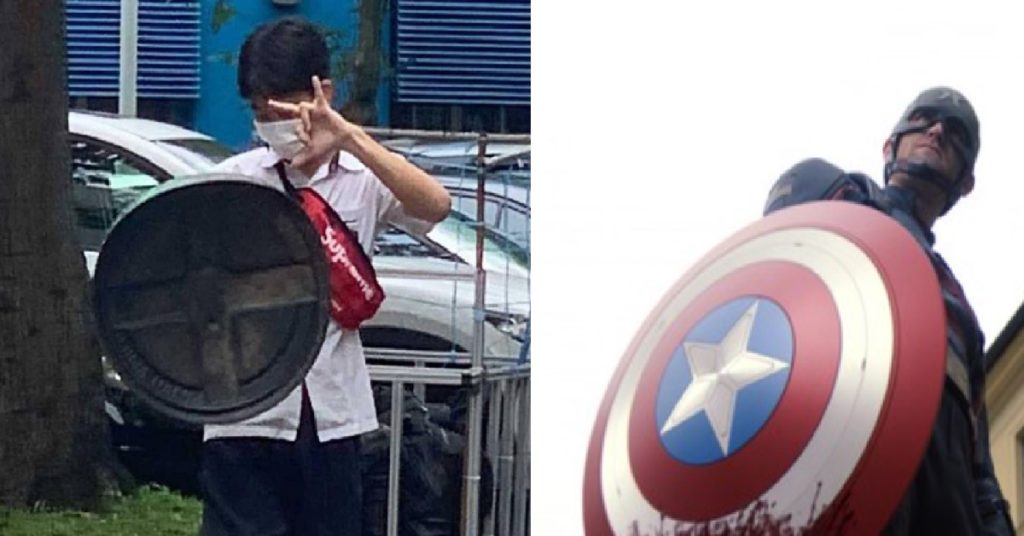 A photo emerged online showing a YP picking up a rubbish bin lid.
He was then seen flashing a gang sign while "wielding" the rubbish bin cover, much like the titular character in the Captain America movies.
A netizen commented that he was trying to be Captain America's Singaporean version, Captain Rubbish Bin.
It is unclear who the YP is.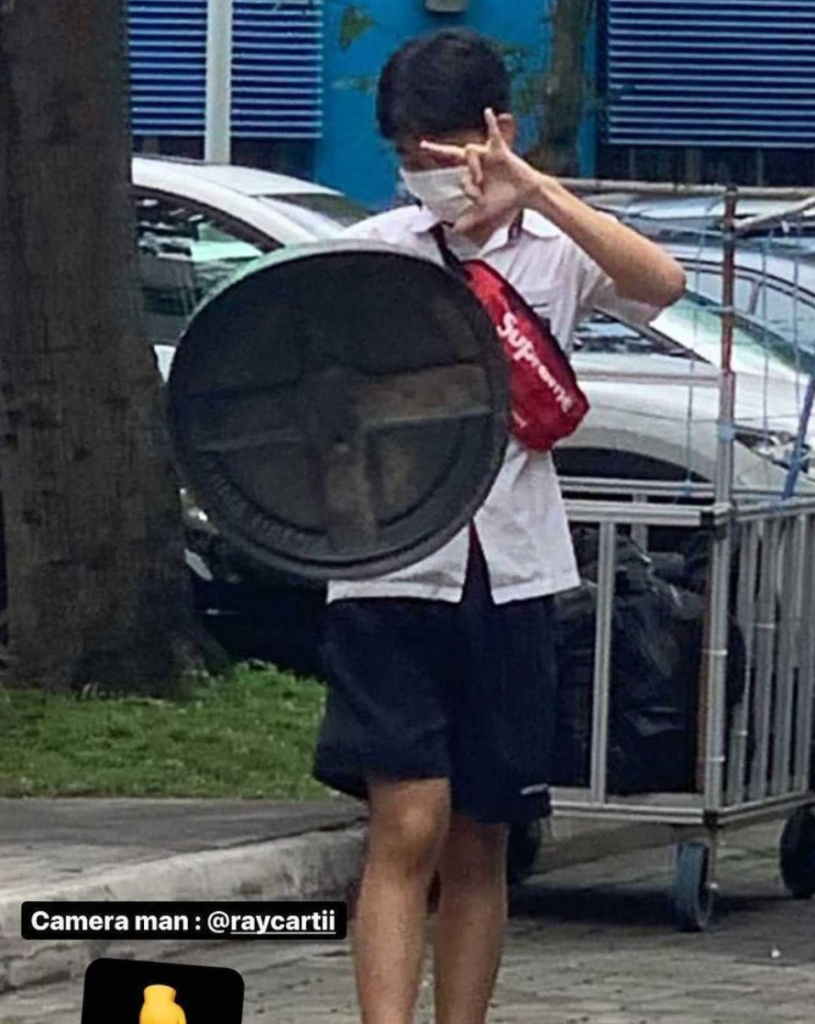 Images source: @salahkau.sg on IG and Marvel Studios