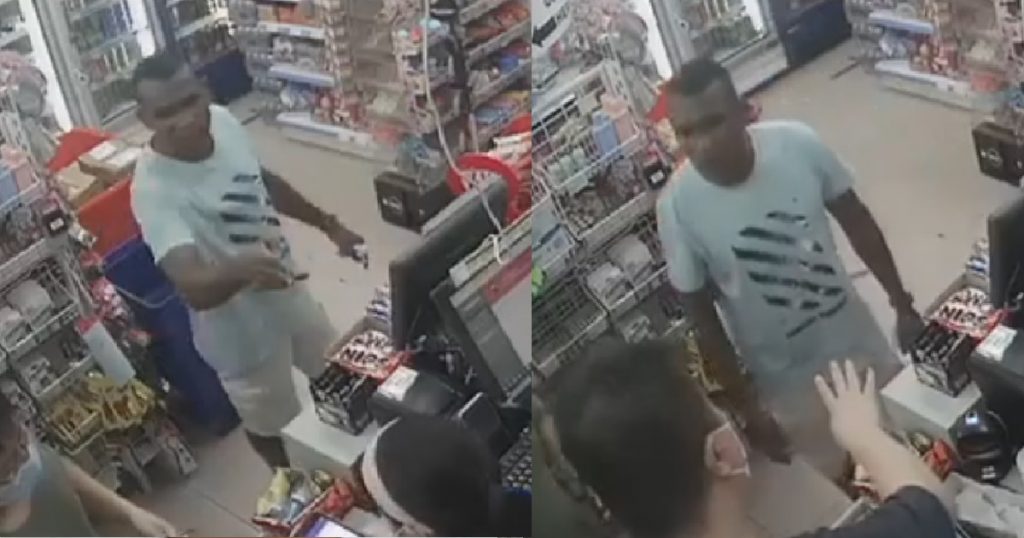 Angel Supermart has posted an online plea to the Singapore Police Force, appealing to them to take action against a "ruffian" who could be seen in a video abusing their staff.
In the video, the man could be seen without his mask as he terrorized the supermart's workers.
Angel Supermart complained that the police can't seem to help then despite their numerous phone calls to the police.
The offending man has since been banned from the shop but it is to no avail, the Supermart revealed that they have had employees quit in fear because of the personal threats that the man makes against the safety of their staff.
They questioned the police if someone has to get "assaulted or lose his life befoer something is done".