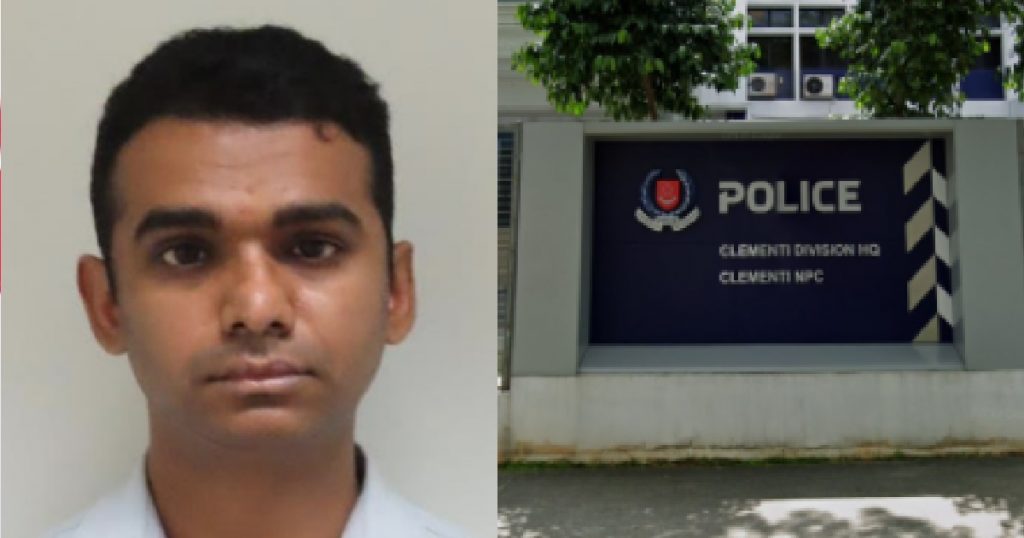 Mahendran Selvarajoo, was sentenced on September 23 to two years imprisonment for asking two women for sexual favours by pretending he could help them with their cases.
Holding the rank of Staff Sergeant, Mahendran also stole from two women's personal devices by copying private and personal photos of them.
He has since been suspended on May 15, 2019 and disciplinary proceedings were commenced after he was convicted.
First victim
Mahendran met the first victim when he recorded her statement, where she was given a stern warning for shop theft on December 21, 2017.
Mahendran then contacted her again on February 28, 2018 to return her handbag, and he subsequently maintained contact with her.
On February 2019, he lied to her that the police were contacted by her employer about the investigations because he knew she was worried about losing her job.
He then convinced her to meet up with him on Februray 27 at a mall in Ang Mo Kio, after which he offered to drive her home but he ended up driving to a multi-storey carpark where he asked her for sex.
The victim declined because she was on her period, so Mahendran asked her to perform a "handjob" instead, which she obliged due to being worried about losing her job.
Second victim
Mahendran was assigned to a case in 2019, which involved the misuse of credit card details.
He took the statement of a woman on April 25, but the case was reassigned to another police division, but that did not stop him from contacting the woman despite the case not being his anymore.
He lied that he needed her to sign amendments in her statement and they met at Nex, he then told her that he needed to search her laptop for evidence relating to the alleged fraud, they then went to her house
Mahendran looked through the woman's laptop at her house and found her nude photos, he then took the laptop with him and left.
he then copied the folders that contained the victim's private photos and videos for his own consumption before returning it to her at her home.
He reassured her about her case and told her to enter his car, where he then asked her about her life and relationshop, before he drove her to a multi-storey carpark where they had sex.
Third victim
Mahendran recorded a statement from a woman in May 2019, from whom he stole explicit videos of her and her boyfriend into his own flash drive for his personal viewing by asking her to hand over her phone and laptop.
Long arm of the law
The Corrupt Practices Investigation Bureau (CPIB) were alerted to his crimes on May 1, 2019.
Mahendran pleaded guilty to two charges under the Prevention of Corruption Act and two charges under the Computer Misuse Act.
One charge under the Computer Misuse and Cybersecurity Act was taken into consideration for his sentencing.
Image sources: CPIB/Google Maps