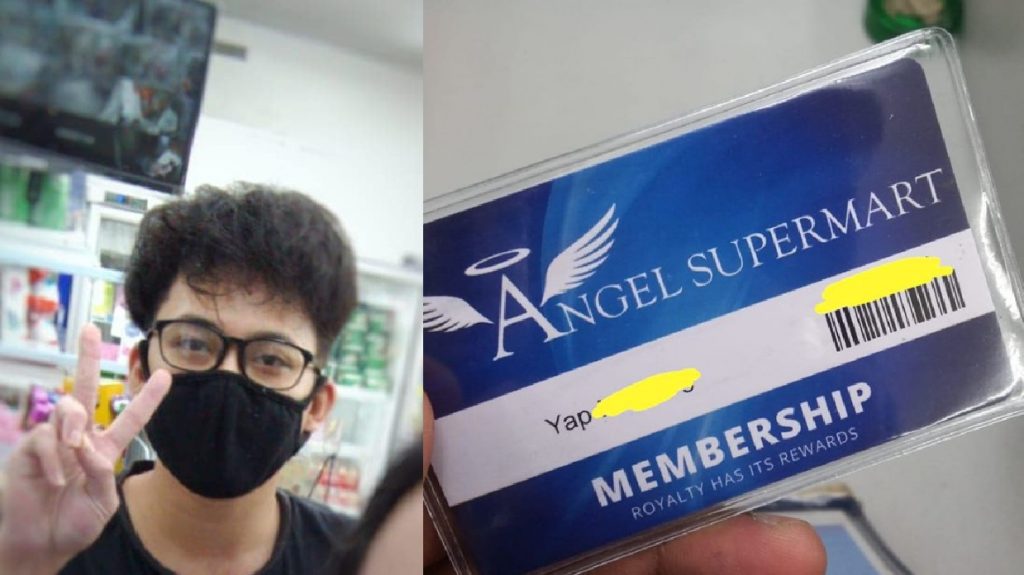 According to a FB post from Angel Supermart, the customer who was accidentally charged for $1397 instead of $13.97 purchase has been found. The Supermart managed to track down the customer with the help of social media.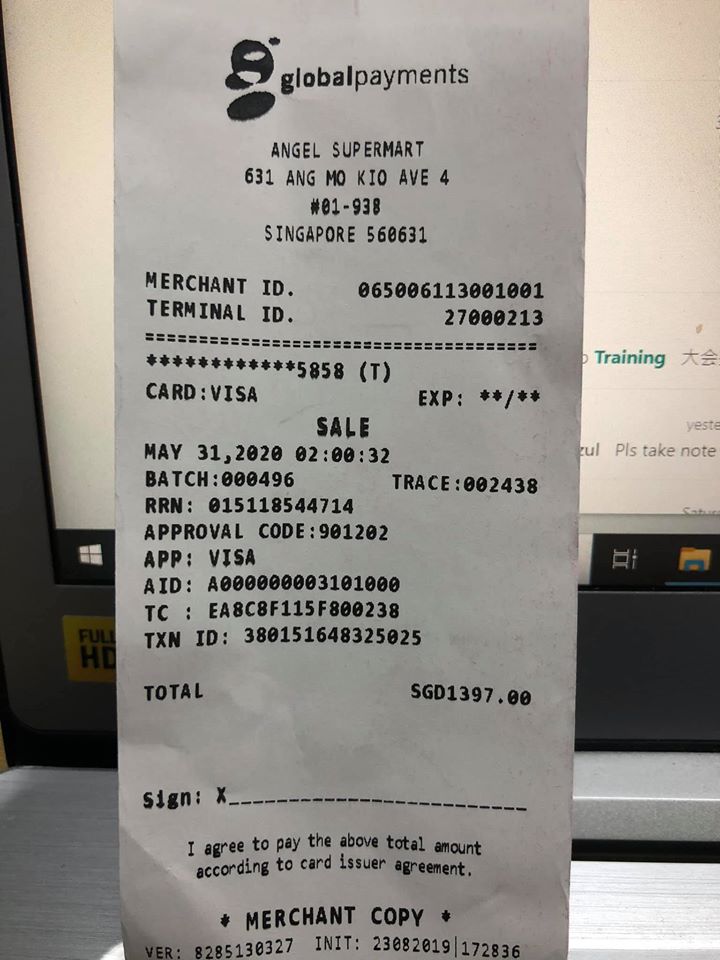 The incident happened on the 31 May 2020 at 2 am. The customer made a purchase of $13.97 but it was accidentally keyed as $1397 by the cashier. Upon realising the mistake, the staff from the Supermart attempts to find the customer with the help of social media in order to arrange for a refund.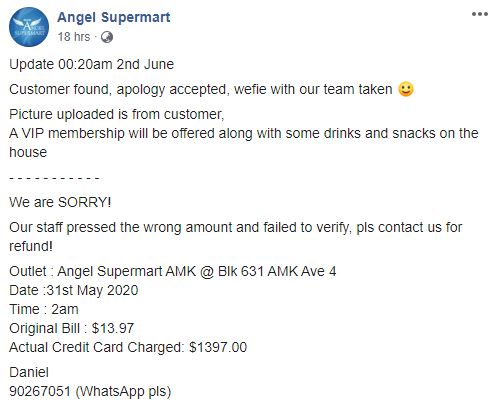 Thankfully, the customer returned to the store 2 days after the incident. The Supermart has helped him with the refund and issued him with a VIP membership card as a token of an apology. They had given him some free snacks and drinks for the inconvenience caused.