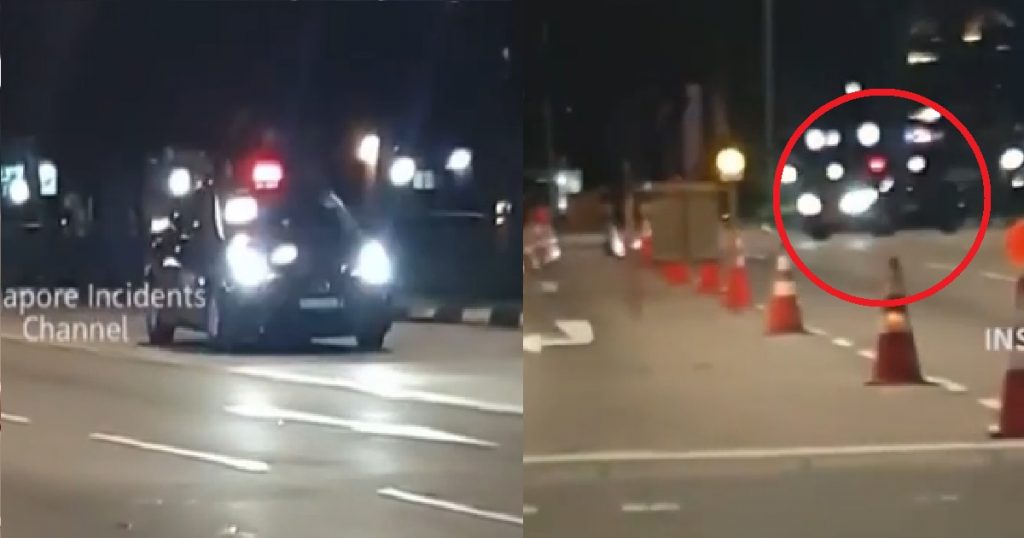 A video emerged online showing a taxi driver missing a turn.
The driver was then seen reversing more than 50 metres on the road, against oncoming traffic.
He then cut across 4 lanes before he managed to go back to the turn that he missed and made the turn.
Champion stuff.
FULL VIDEO LOADING…
Image and video source: @singapore_incidents on IG