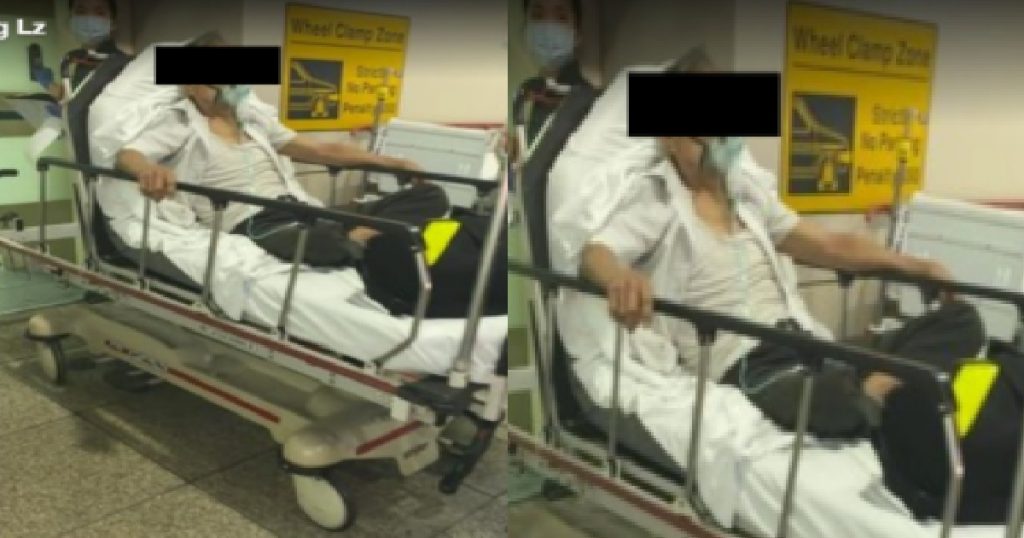 CORRECTION NOTICE:
This article contains a false statement of fact. For the correct facts, click here:
https://www.gov.sg/article/factually150421
A photo posted by a Facebook user, Jasmine Ng Lz, stated that her father had allegedly died after taking the vaccine.
The 81-year-old man was described by her daughter as healthy, strong and had no major sickness prior to his vaccination, had passed away from alleged vaccination complications.
The old man cycled to and from a polyclinic near his home for his first dose of the Covid-19 vaccine on 6th April at about 8.30am.
He then went home and had his meal.
However, that very same day, at about 9pm, he allegedly became out of breath, breaking out in cold sweat and turned pale.
His daughter immediately called an ambulance and he was rushed to the hospital.
The old man was immediately attended to at the A&E, and after an hour or so, the doctor came out and said that he had a heart attack and his heart had stopped beating.
The doctors then tried to revive him but it was to no avail.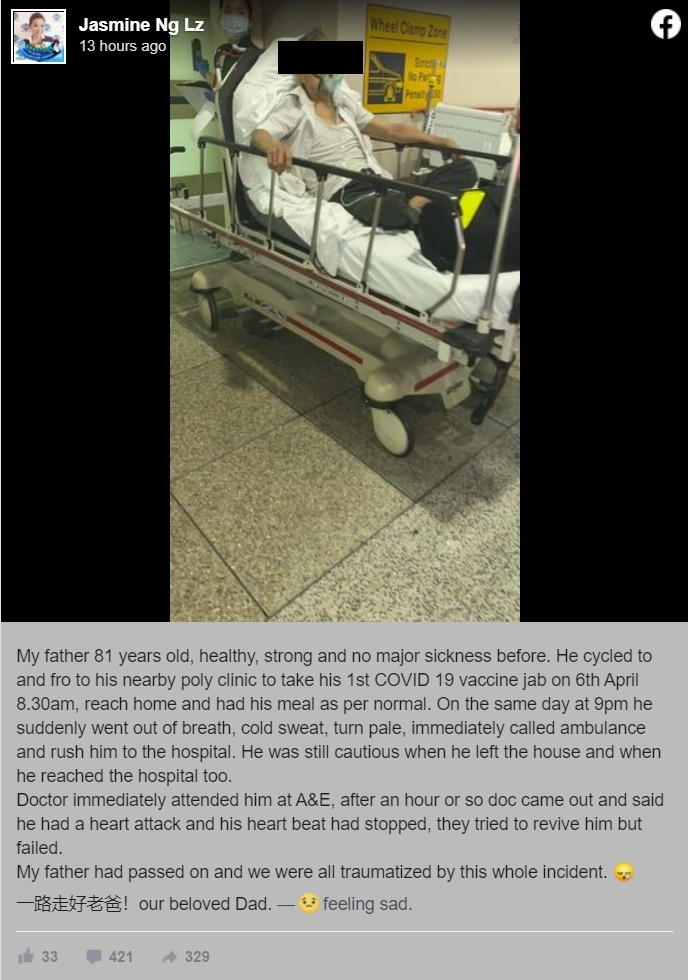 Images source: Jasmine Ng Lz on Facebook