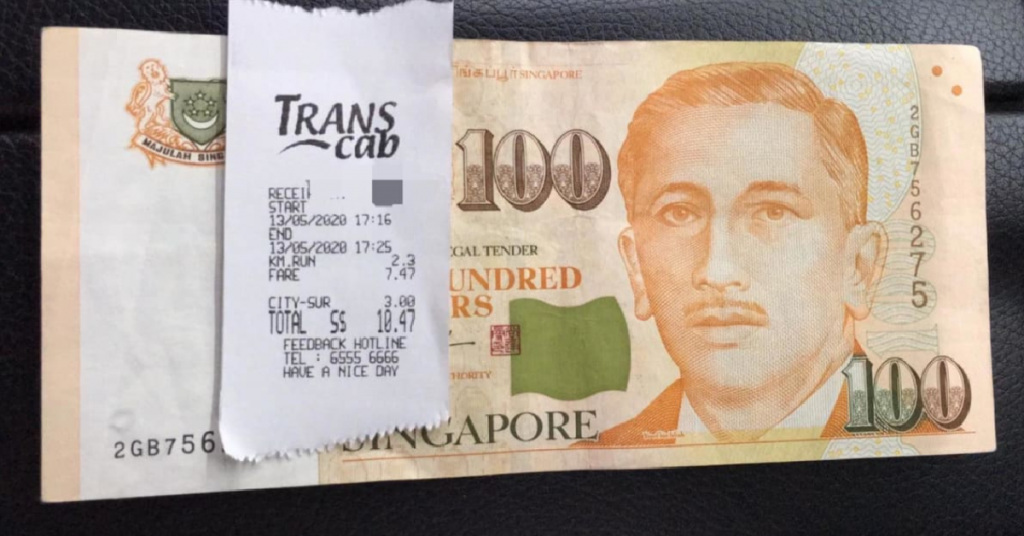 A kind-hearted female passenger paid $100 for a nine-minute drive which usually cost $10 and told the driver to keep the change.
The 9-minute journey was from Takashimaya Shopping Centre to Newton, the kind act happened on the 13 of May 2020. A $10.47 fare becomes $100.
When the passenger told the Taxi driver that he need not give back the change, he was shocked and was very happy as that amount is able to cover around 5 days of rental.
Times are hard, it is this kind of story that brings hope.