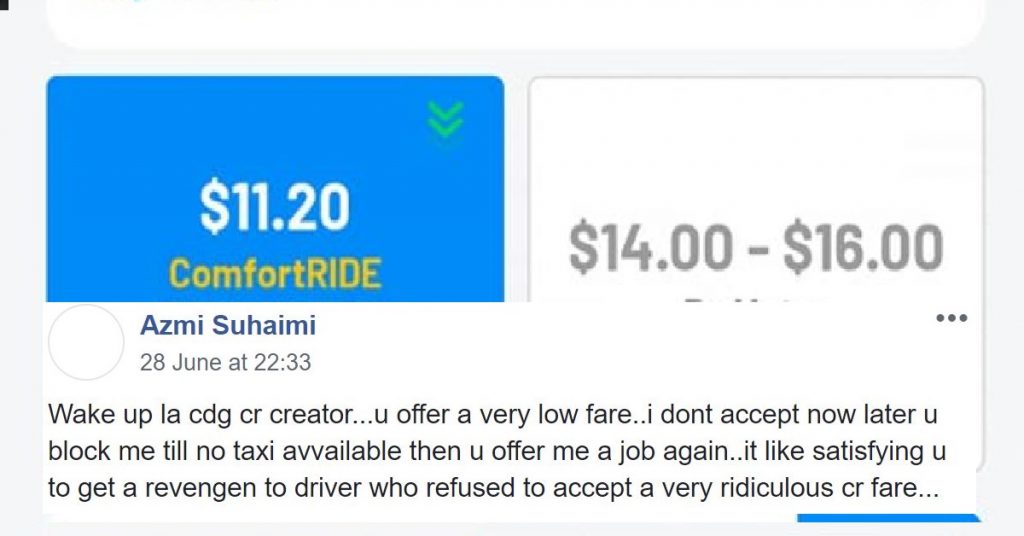 Facebook user Azmi Suhaimi, who is assumed to be a Taxi Driver, posted onto the Facebook Group "Singapore Taxi Driver", alleging that he was blocked by Comfort Delgro from accepting new jobs until there were no taxis left.
Apparently he rejected a job because the fare offered was "very low", then he was subsequently "blocked" from receiving new jobs.
He claimed that Comfort Delgro is "taking revenge" against him for "refusing to accept a very ridiculous fare".