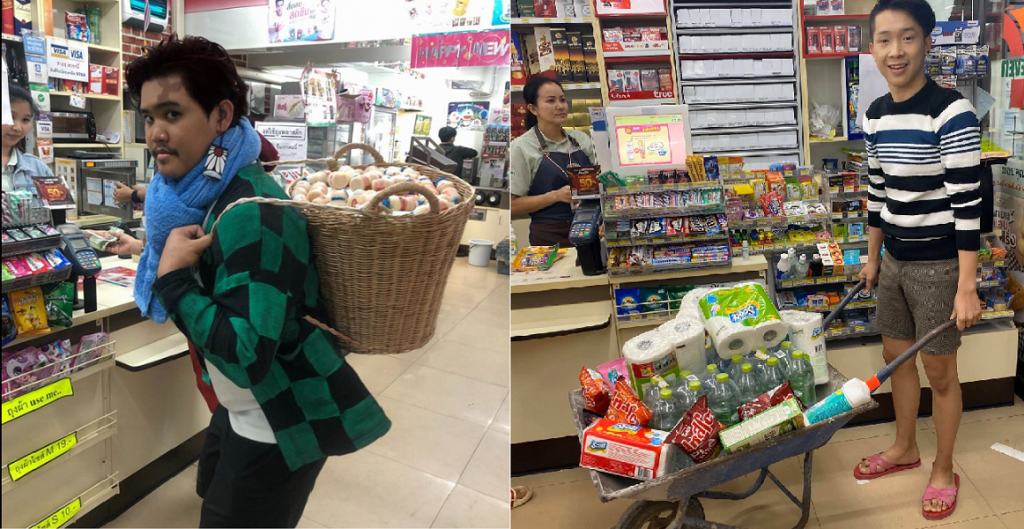 Thailand begins its new year with the ban on plastic bags. Most mega brands in Thailand is participating in the ban such as 7-11.
Thai locals come up with all sorts of creative ways to carry their goods instead of using the plastic bag, it appears that they are embracing it better than in Singapore.
Internet Celebrity – Low Cost Cosplay even dressed up as an anime character and carry a basket of "Yakult" at a 7-11.
Some use luggage instead of plastic bags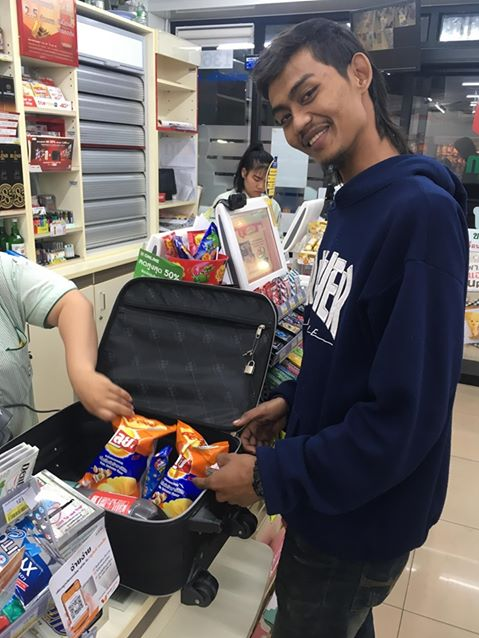 Video of man shopping with a cart normally seen in construction sites
Some use laundry nets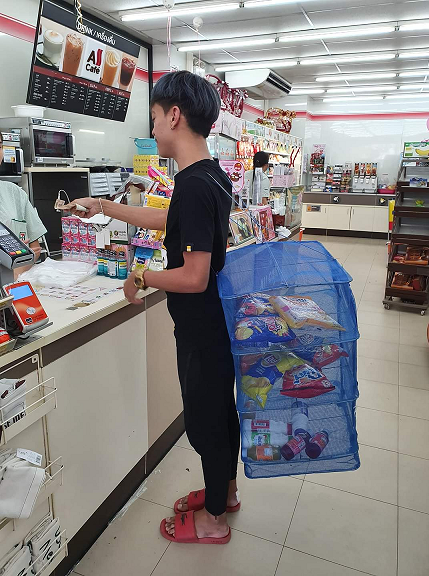 Buckets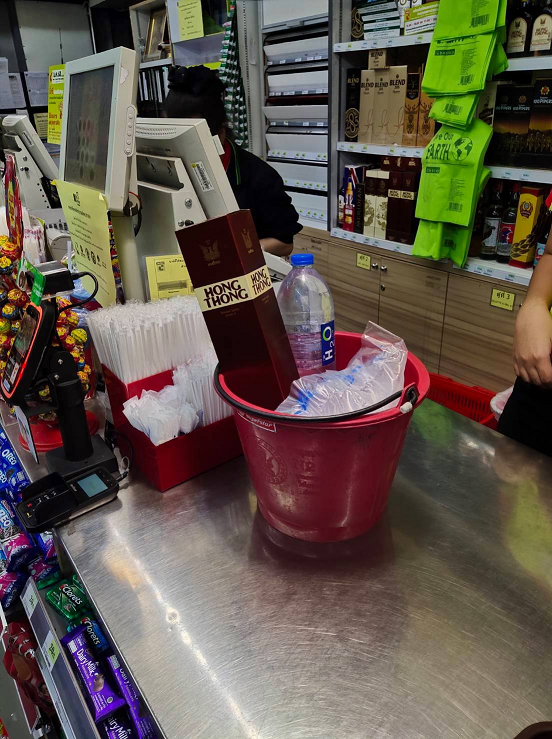 All image source:  ROV ไหมละ/Facebook.