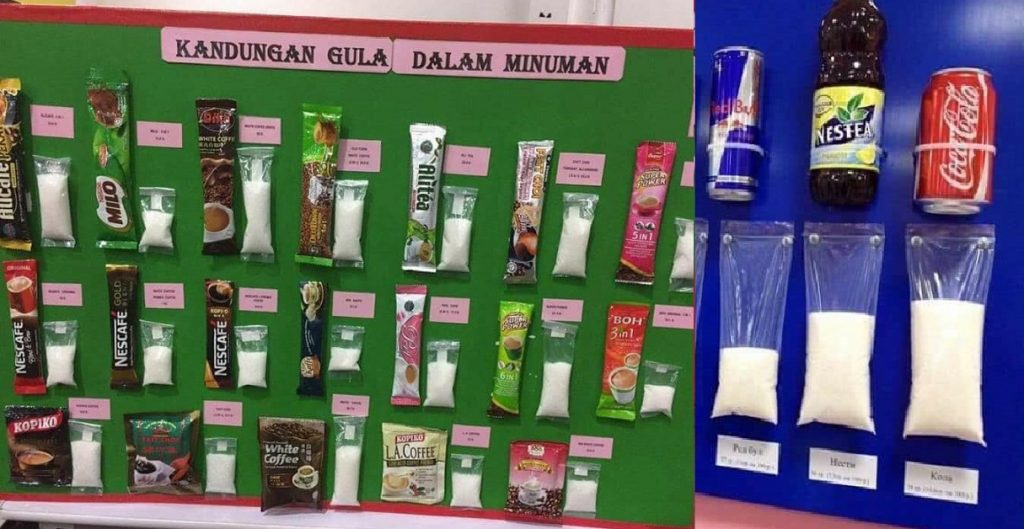 Don't like to drink plain water and always op for sugary drinks?
This is the amount of sugar you are taking that is adding to your fat gut.
Having too much-added sugar in your daily diet can lead to many negative health effects. Having too much-sweetened beverages can lead to gaining weight an increase in blood sugar and increased risk of contracting a heart disease.
Premature ageing. Excessive sugar consumption can cause long-term damage to skin proteins, collagen and elastin, leading to premature wrinkles and ageing. …
Constant cravings.
Low energy.
Unexplained bloating.
Weakened immune system
Insomnia
Weight gain
A netizen uploaded photos of the sugar we take daily, please click on the image to enlarge the photos
Have you ever wondered why you wont lose weight, its time to reduce your sugar intake and avoid sugary drinks.