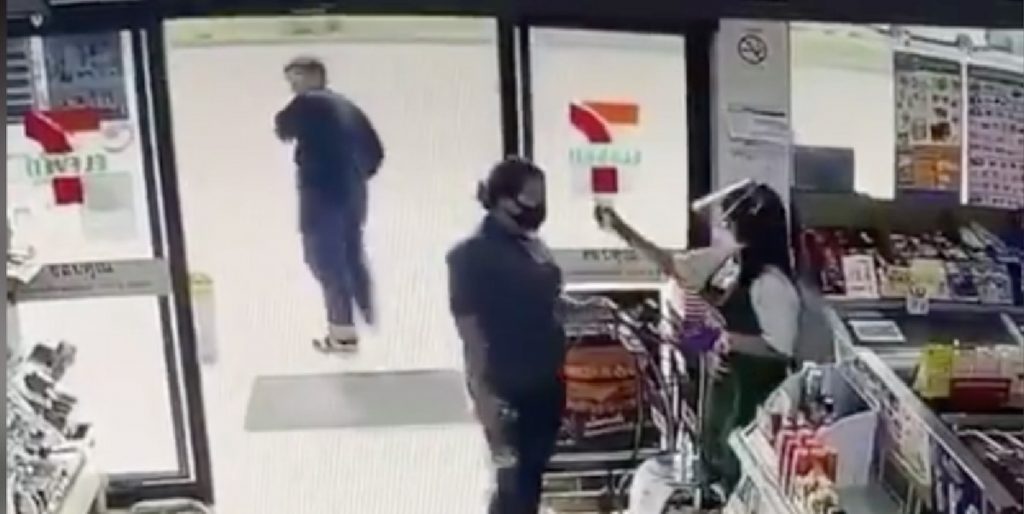 A customer's COVID-19 screening at 7-Eleven goes horribly wrong when a sleepy 7-Eleven staff, rather than taking the woman's temperature, accidentally sprays alcohol hand sanitiser in the eye of an unsuspecting customer as she tries to enter the store.
Immediately after realizing her mistake, the staff proceeds to console the woman, who appears to be in a considerable amount of pain.
The video was shared to Facebook on Friday afternoon and had already been shared more than 15,000 times in just a few hours. 
VIDEO LOADING……