non Finance, non loan, non property, non banking, non credit card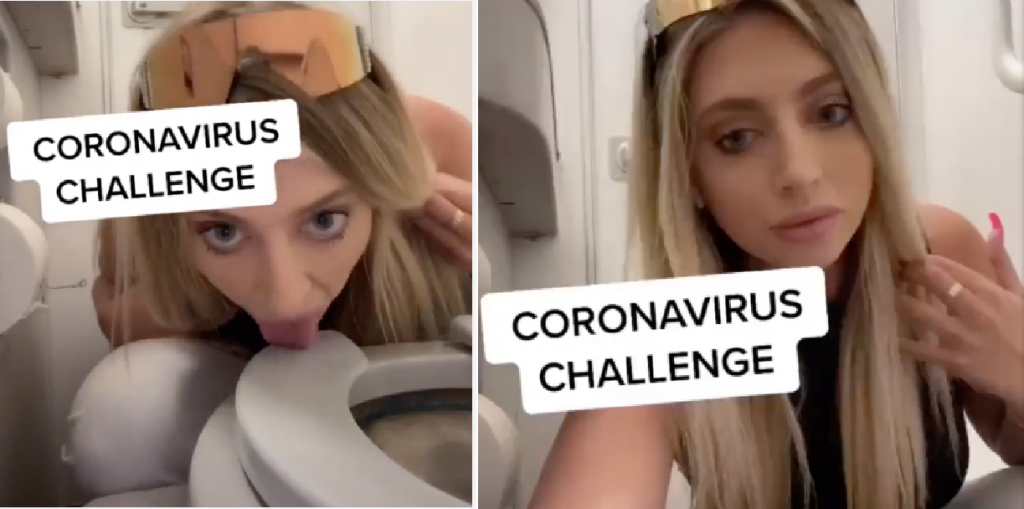 Just to become popular, people will do all sorts of things.
A TikTok User @avalouiise started a challenge that lacks common sense known as the "CORONAVIRUS CHALLENGE"
The video is currently over 4 million views and people are giving her very nasty comments on her actions.
Such as:

For the viral video she made over $4,000.