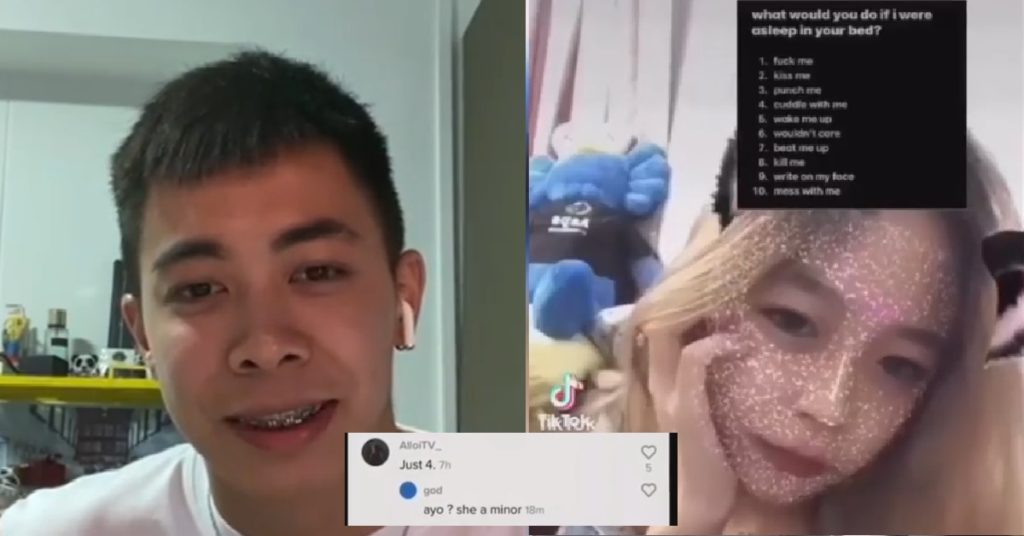 A video emerged online showing TikToker Aloysius Ng, who goes by the online moniker @alloitv_, hitting on an underaged girl (again) on TikTok.
The girl posted a video on her profile, asking "What would you do if I were asleep in your bed?"
She then listed down some options for her viewers to choose.
Ng then chose "cuddle" and commented on her video, to which netizens pointed out that she was a minor in the comments.
FULL VIDEO LOADING…
Related news:
Source: @alloitv_ on IG, @yoursgkaren on IG