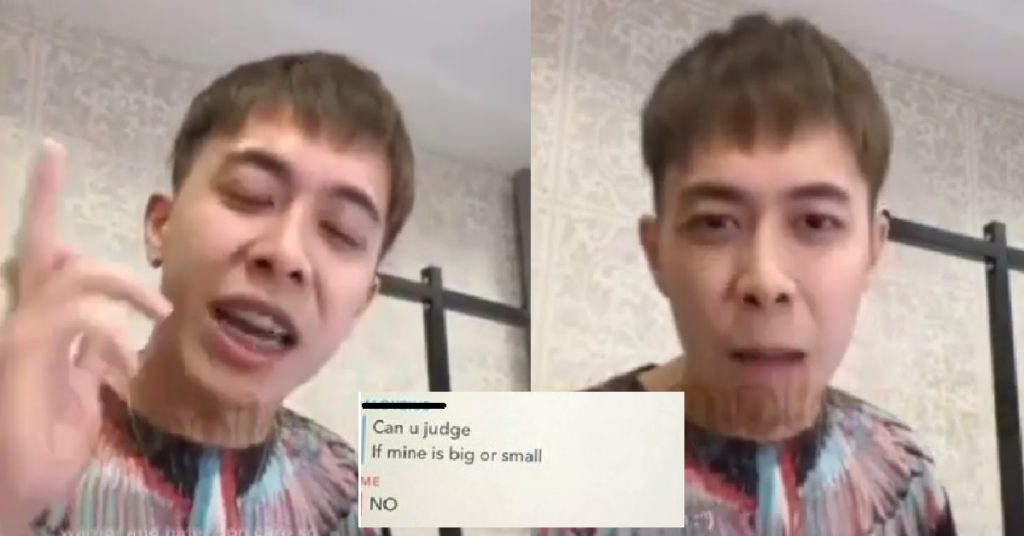 Following the numerous allegations against TikToker Aloysius Ng, who allegedly sent unsolicited pictures of his kukubird to an underaged girl asking her to judge if it's "big or small", it seems Ng has had enough.
Ng took to Instagram to go on a rant against the people who have been calling him a pedophile.
He said: "I think you should reflect on yourself instead."
"Ah, ah, pedophile, pedophile, you want to say, you say!"
"This is what I kept inside for f**king 6 months, I keep quiet."
"Then i feel I keep quiet, I should kena? Limpeh born to let you guys bully ah?"
"Eh brother, limpeh got limit one!"
"Eh I keep myself 6 months at home to reflect on my actions, you guys still there got the f**king guts to say I never reflect."
"Then what, I should keep quiet let you f**k me, f**k me, f**k me ah?"
Back to his old ways
Ng was also seen in a separate video hitting on another underaged girl on TikTok, wanting to cuddle with her.
Netizens quickly pointed out to him that she was a "minor".
FULL VIDEO LOADING…
Related news:
Source: @alloitv_ on IG and @limpeh.sg on IG