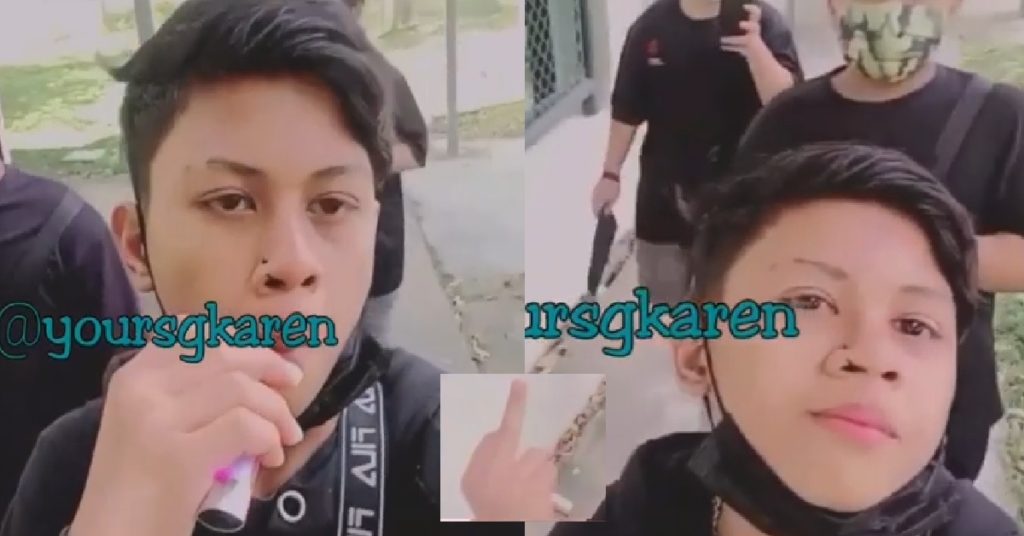 A video emerged online showing a YP illegally vaping outside and taking a selfie video of himself doing it, before pointing a middle finger and smirking at the camera.
Under section 16(2A) of the Tobacco (Control of Advertisements and Sale) Act (TCASA), it is illegal to possess, purchase and use vaporisers in Singapore as of 1 February 2018.
Persons found guilty of this offence can be fined up to $2,000.
FULL VIDEO LOADING…
Source: @yoursgkaren on IG