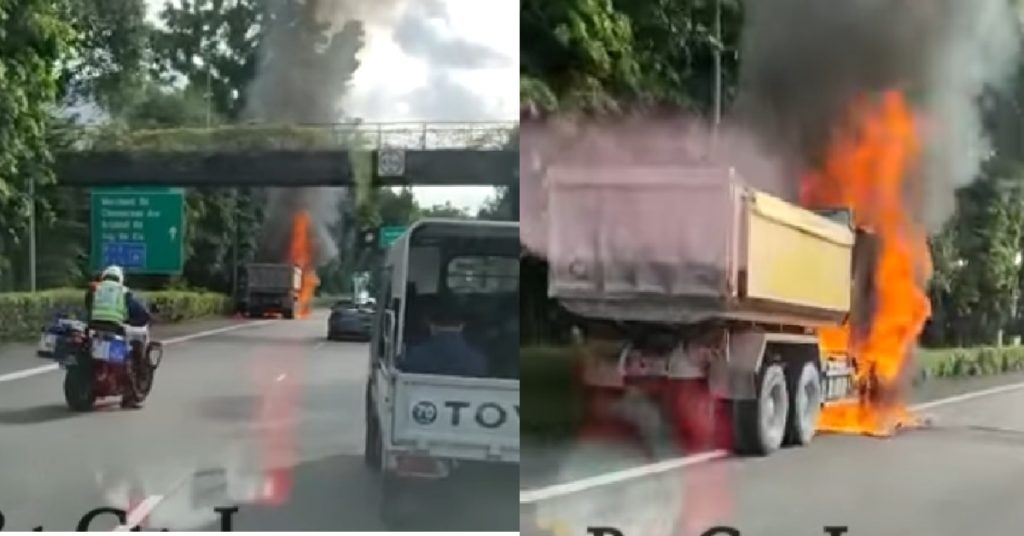 A video emerged online showing a tipper truck caught on fire on the CTE.
The truck was seen burning on fire with thick grey smoke emanating from the fire.
The incident happened on 3 September on the CTE at around 9am, although it is unclear if anyone was injured from the fire.
Image and video source: Roads.sg on IG