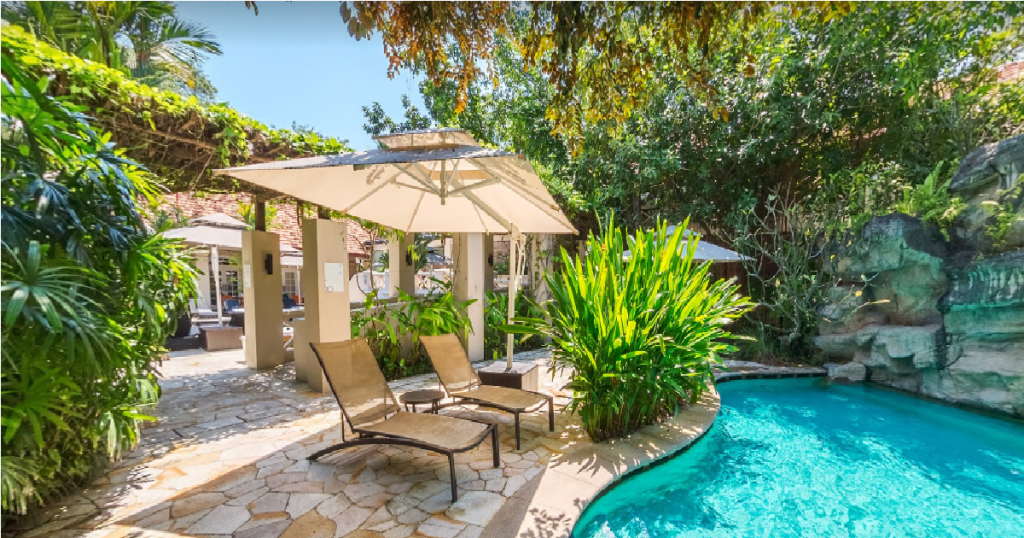 Taking a leaf out of Burger King's book, where the fast food giant promoted their rival's (McDonald's) food; Tourism Malaysia has urged their tourists to holiday in Singapore instead.
With the Covid-19 pandemic wreaking all kinds of havoc around the world and devastating economies all over, Tourism Malaysia urged Singaporeans to have a vacation in Singapore instead, to keep the Coronavirus at bay and within control.
It's a really smart marketing move to be honest, they're drawing attention to themselves while being magnanimous.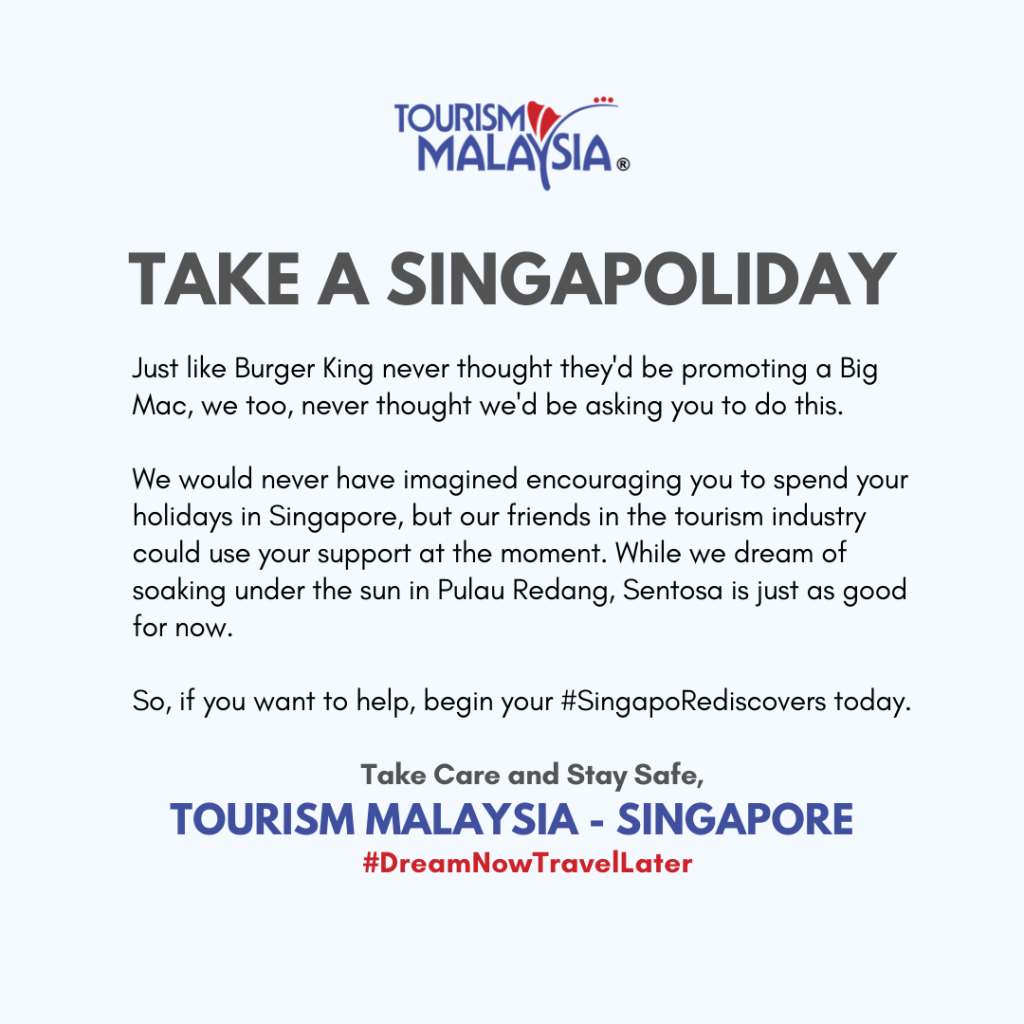 Images source: Google Maps, Tourism Malaysia Facebook