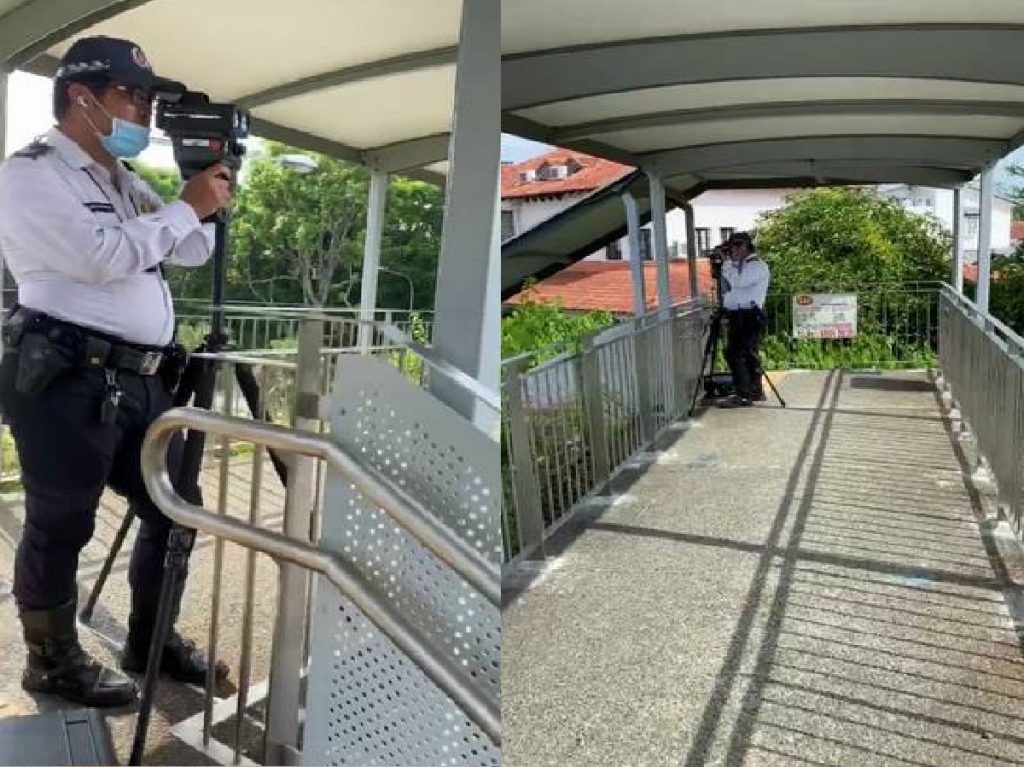 The police are currently investigating a traffic police officer who was filmed not wear his mask properly while on duty.
The incident was filmed on an overhead bridge. The video shows that the officer did not wear his mask properly and his nose was not covered.
The police further stated that "The TP officer in the video is being investigated for not wearing his mask properly."
VIDEO LOADING…….