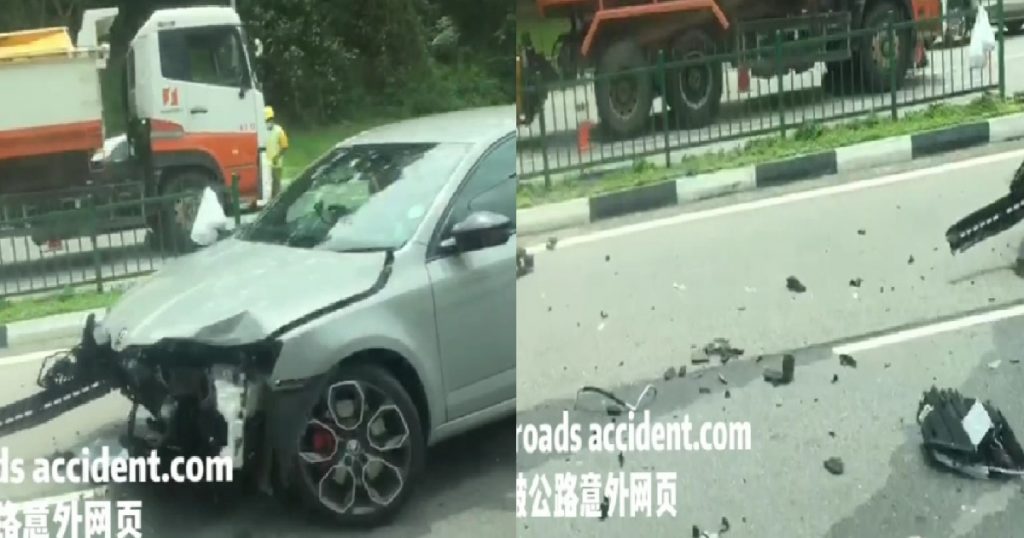 A video of a traffic accident is circulating online on Facebook, showing the severity of the accident that involved multiple vehicles.
One of the cars could be seen with its front bumper completely wrecked, and the wreckage spanned throughout a large chunk of the lane.
The accident purportedly happened alone Upper Bukit Timah Road earlier today (September 16) at 11.45am.