A large age gap is something many consider a deal breaker when it comes to relationships.
But not for this couple in Thailand.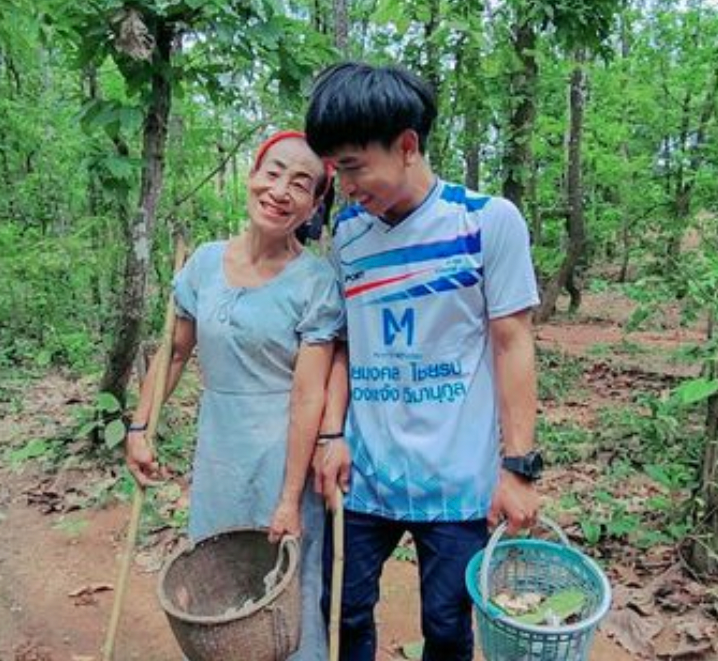 19-year-old Wuthichai Chantaraj recently engaged to his fiance 56-year-old Janla Namuangrak. Thai media reported that Chantaraj met Namuangrak when he was just 10 years old.
The couple met in Sakhon Nakhon, the older woman initially told the 10-year-old boy to come over to her home to help out with chores and they ended up falling in love.
The woman stated that they have been in a relationship for 2 years. Meaning since he was 17 years old, while some netizens said that love has no limits others frown upon the relationship and call it "grooming" and "crazy".
The teen said:
"I have been with Janla for two years now. It's the first time in my life I felt like I wanted to make sure someone was living comfortably. 'I saw her shabby house and found myself thinking of ways to help her live in a better condition. She is a hardworking woman and also honest. I admire her."
Around two years ago, the couple started having affairs but kept it a secret.
She claimed that Wuthichai restores her sense of youth, and the two of them are currently preparing to wed.
"Wuthichai has been like a superhero to me," she remarked. He always assisted me. Then, as he grew older, we developed romantic feelings for one another. Since I've known him since he was a child, I was taken aback.