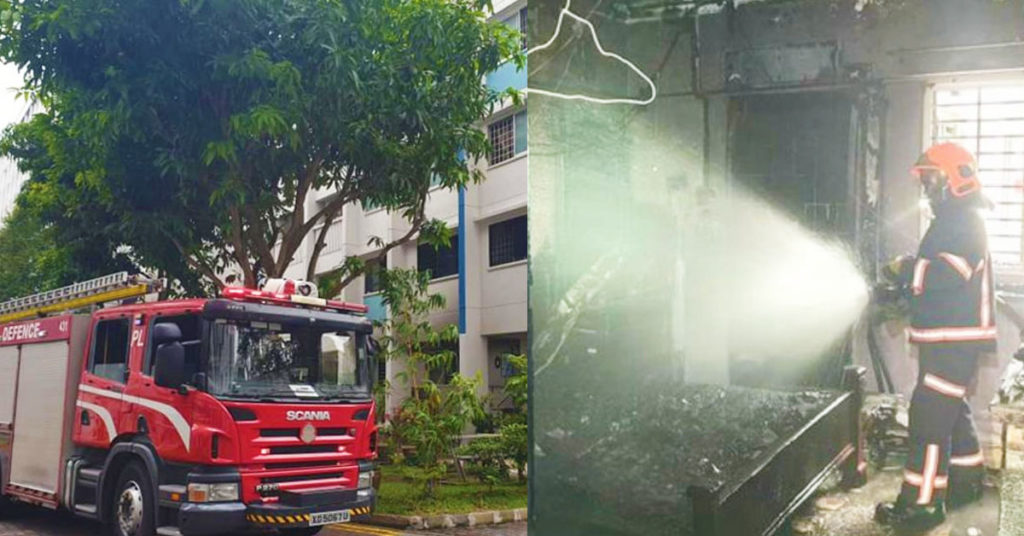 SCDF was notified of a fire at Block 437 Woodlands Street 41 around 11:10 a.m. on Friday, September 10th.
An apartment on the bottom floor was producing heavy smoke when SCDF arrived. SCDF firemen using breathing equipment entered the smoke-filled building. SCDF used one water jet to extinguish the fire, which included the contents of a master bedroom. SCDF rescued two cats from the smoke-filled apartment during the firefighting operation.
Prior to SCDF's arrival, the tenant of the impacted apartment had self-evacuated. About ten occupants were evacuated from neighboring flats on the 2nd through 6th floors.
An tenant from the damaged apartment was examined for smoke inhalation by SCDF. The individual refused to be sent to the hospital. There were no additional injuries recorded.