A video of two men in handcuffs has been circulating on social media.
According to the Facebook page Singapore Incidents, They described the arrest as a "drug bust". However, it is unclear what alleged offences lead to their arrest.
Vehicle Search
At least 7 officers are on the scene, and at least 3 of them were seen wearing blue gloves and opening the compartments of the vehicle.
An officer was seen removing items from the boot, while another was searching the dashboard area of the car.
Singapore Vehicle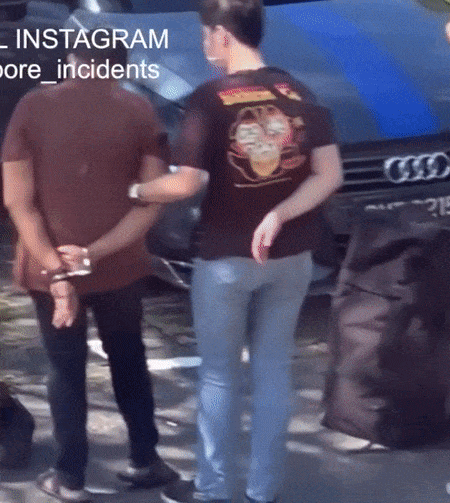 The vehicle is an Audi with a Singapore number plate ending with 215M.
Both of the men could be seen looking down at the road after they were in handcuffs.
Full Video Loading…
Under Section 5 of the Misuse of Drugs Act, it is an offence for a person, on his or her own behalf, or on behalf of any other person, whether or not that other person is in Singapore, to traffic in a controlled drug, offer to traffic in a controlled drug; or to do or offer to do any act preparatory to or for the purpose of trafficking in a controlled drug.