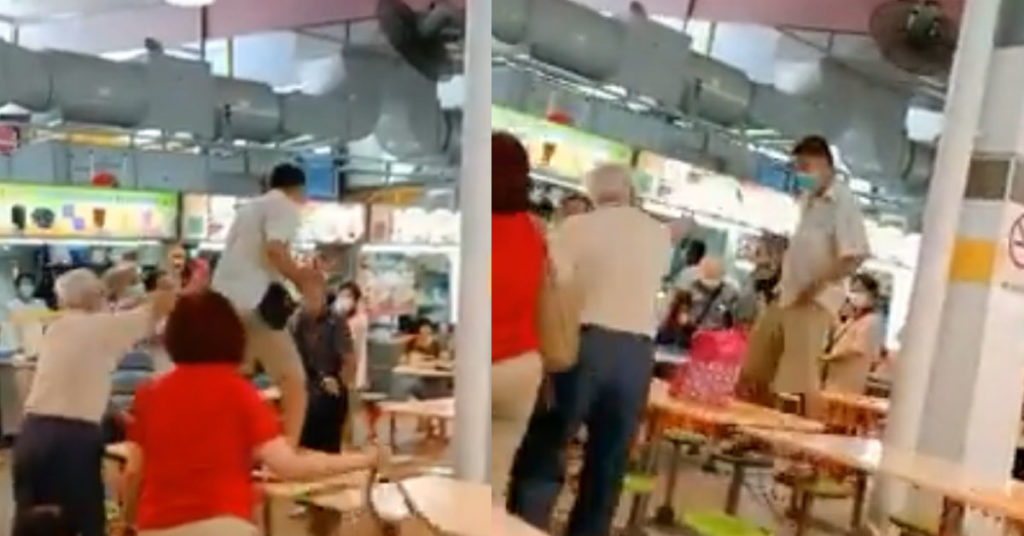 The three of them add together I think got a few hundred years old, still want to fight.
The incident happened at 538 Bedok North Hawker Centre.
The man stand on top the chair and talk so loudly that it attracted a crowd, when the commotion started. Before around them were convincing the man on the chair to not fight.
A man said: "Don't touch the elderly", while another man shouted "The Police are here" in an attempt to stop them from fighting.
Full Video Loading…