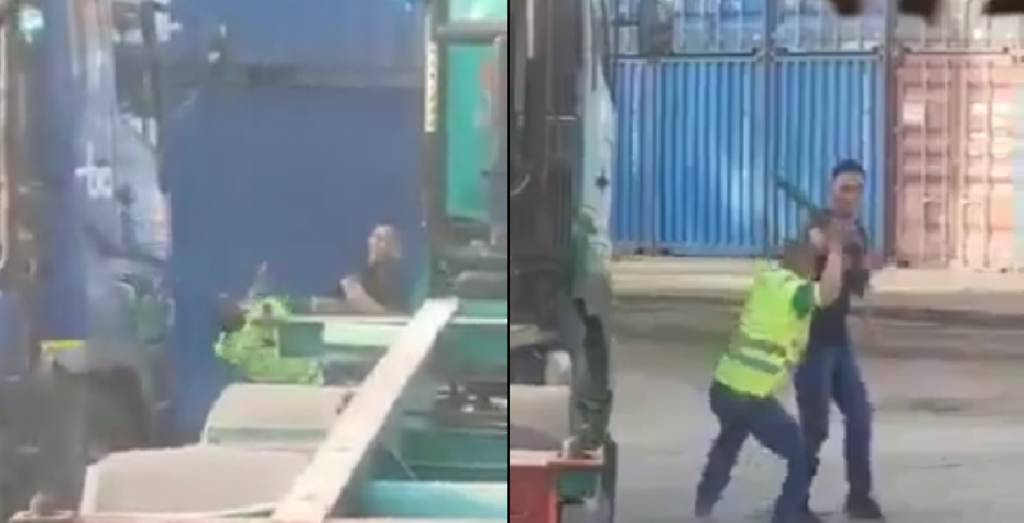 Two men were seen having a dispute at an industrial area or container depot area, industrial areas with stacks of containers are normally found in more remote areas such as Tuas or port areas.
Two men were seen fighting and the shorter men went to a trailer truck to pick up a pipe and continue hitting the guy.
The man tried to stop him by locking his neck.
Full Video: