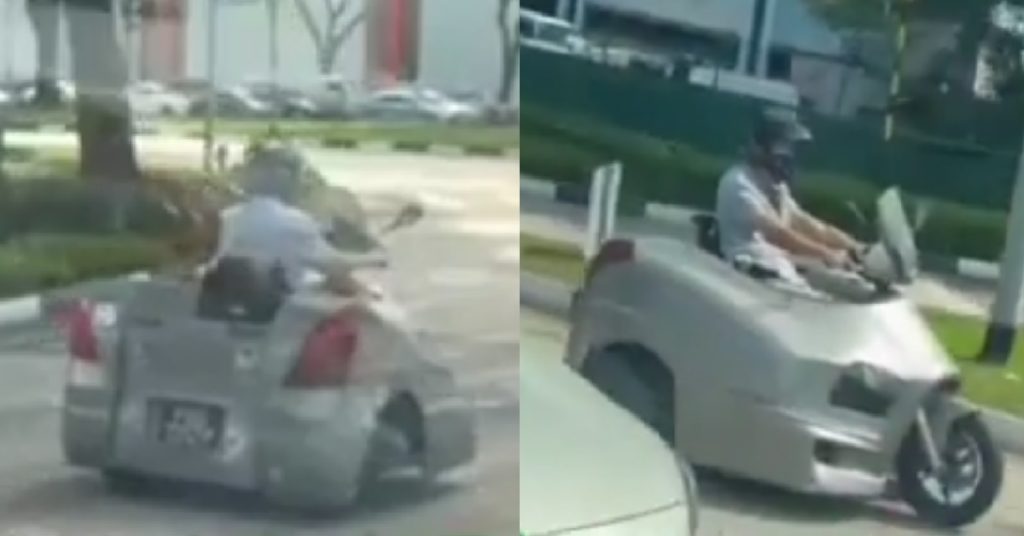 A peculiar video emerged online showing a man riding his half-car, half-motorcyle hybrid vehicle on the road.
However, according to AsiaOne, as it turns out, the vehicle is actually one of two such vehicles in Singapore that is approved by the LTA.
A netizen commented that it was a motorbike designed for the disabled rider.
FULL VIDEO LOADING…
Image and video source: @robinhootsg on IG