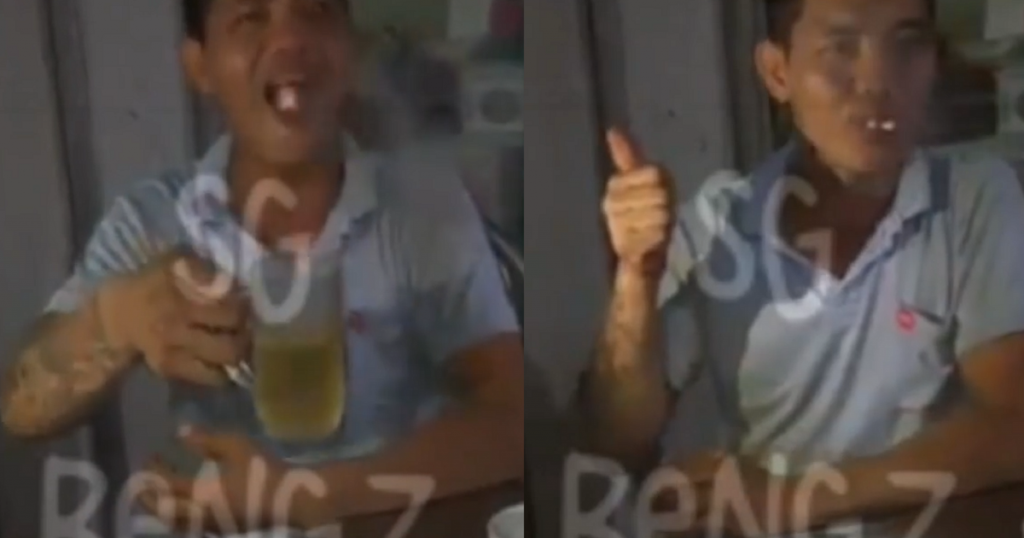 A video of an uncle was uploaded on the Instagram group sgbengz recently which shows an uncle taking smoking to a whole new level.
He literally smoked a cigarette before sucking the cigarette into his mouth before drinking his beer.
After drinking his beer, he manages retrieve his cigarette from his mouth and the surprising part is that the fire was not extinguished even after consuming beer and he then proceeds to smoke the cigarette once again.
FULL VIDEO LOADING…