non Finance, non loan, non property, non banking, non credit card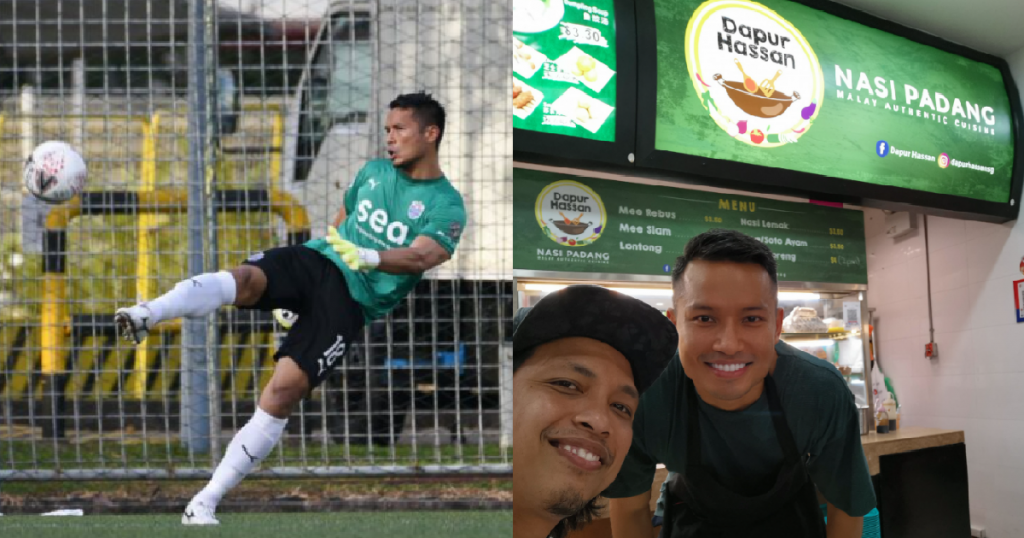 Veteran Singapore national team goalkeeper Hassan Sunny started his own Nasi Padang stall in October, after an opportunity arose for him to set up a stall at the "right location and rental fees".
Hassan quipped:
This may be my own business, but thankfully I have my whole family who are also part of this small business, including my mother-in-law who is the chef,
Aptly named Dapur Hassan, which translates to Hassan's Kitchen, the stall has seen a steady influx of customers since operations began.
Hassan shared that the best sellers at his stall are Lontong and Mee Rebus.
But worry not football lovers, Hassan's priority is still on keeping his goalpost undisturbed, as he is still playing for Lion City Sailors in the Singapore Premier League, and the thought of retirement hasn't entered his mind (yet).
Dapur Hassan is located at Blk 872C, Tampines Street 86,, #01-09
Images source: Singapore Premier League Facebook, Hassan Sunny Facebook via Heiqal Hasim