non Finance, non loan, non property, non banking, non credit card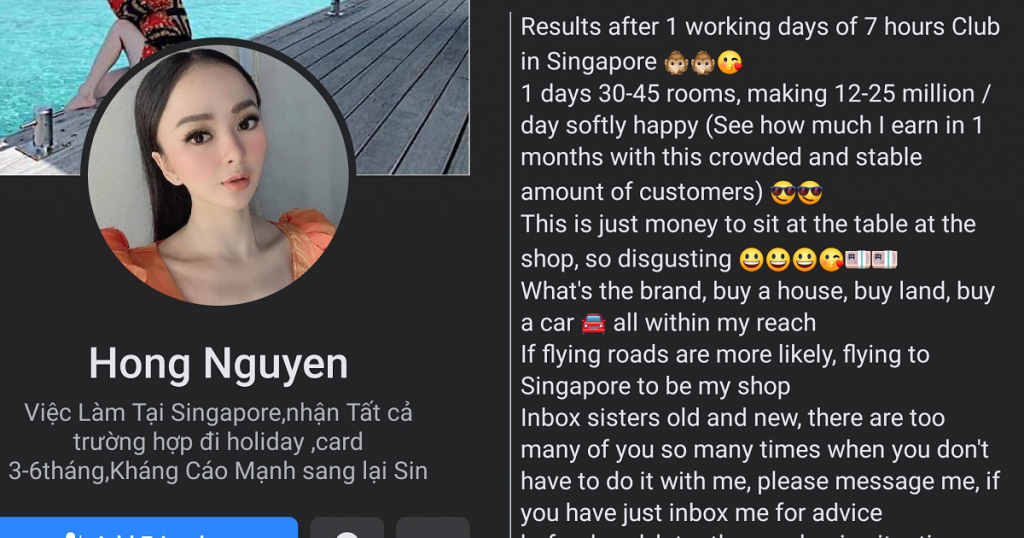 A Singapore Uncensored reader recently shared with us on Facebook after a Vietnamese mamasan recently posted on Facebook an advertisement looking for girls during this covid period.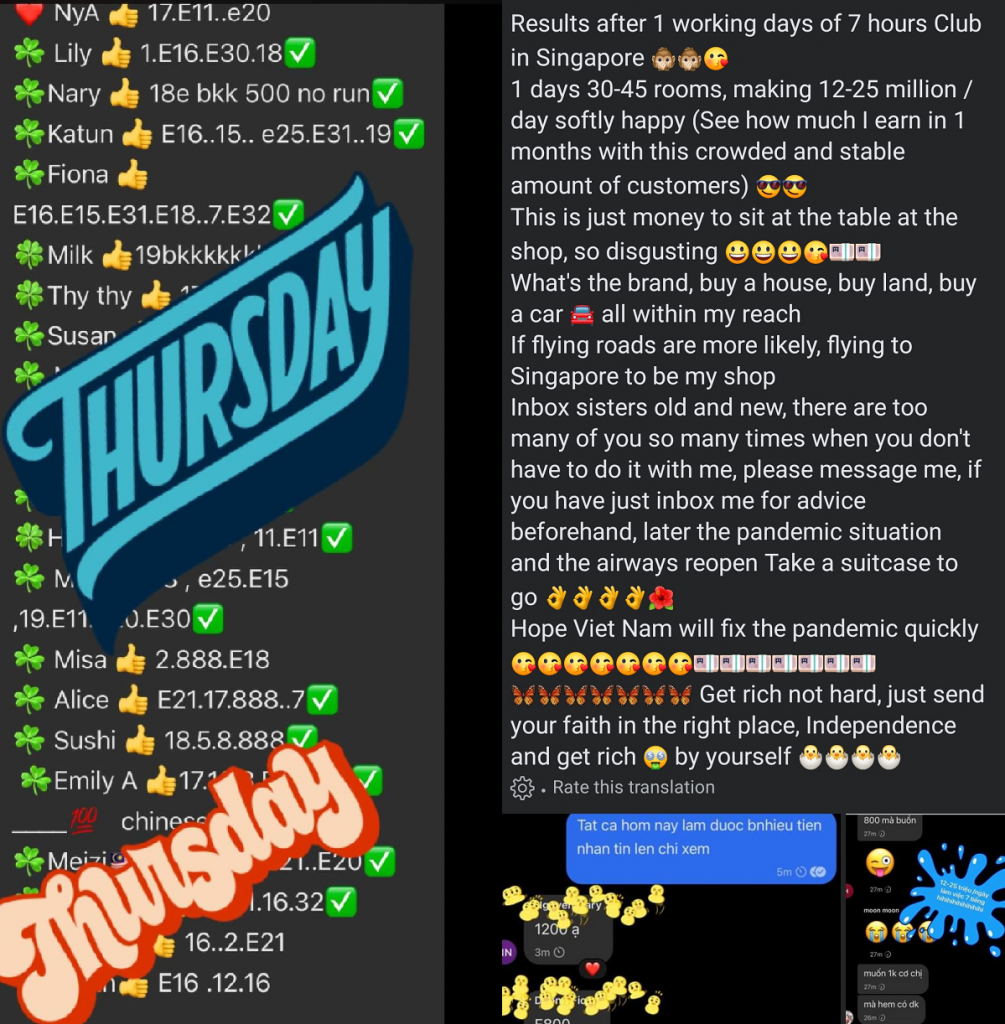 The KTV in question is believed to be located in the Middle Road area and she could be seen showing off on how easy money can be earned in the KTV club. Currently, KTVs are illegal and GRO companionship is also considered illegal at the moment due to the Covid's safe distancing rules.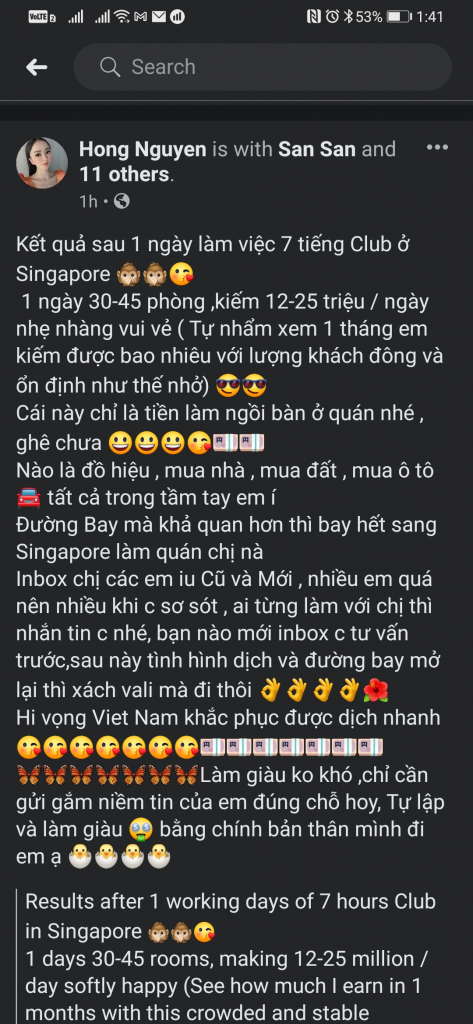 She stated how she can earn 12-25 million VND (690-1440SGD) a day and you would be able to buy house, land and car in Vietnam.