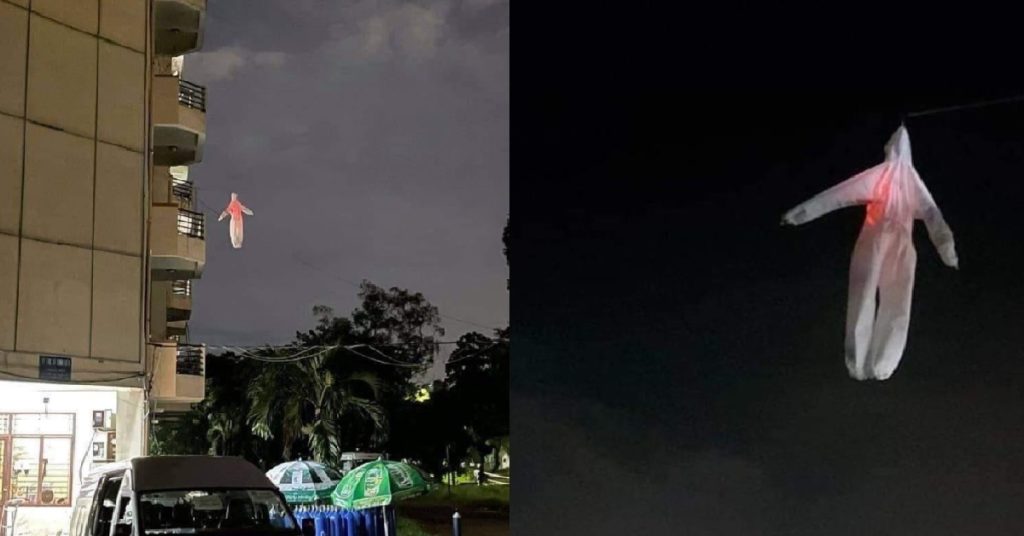 A netizen shared a photo of a scene he witnessed in Vietnam during the Mid Autumn Festival.
A lantern of a PPE suit was seen handing off the railing of a building in Vietnam, purportedly dedicated as a salute to their healthcare frontliners.
However, it looked like a ghost was floating from afar.
Images source: Muhd Azran Malek on Facebook via ASEAN World 24 – Southeast Asia Network Facebook