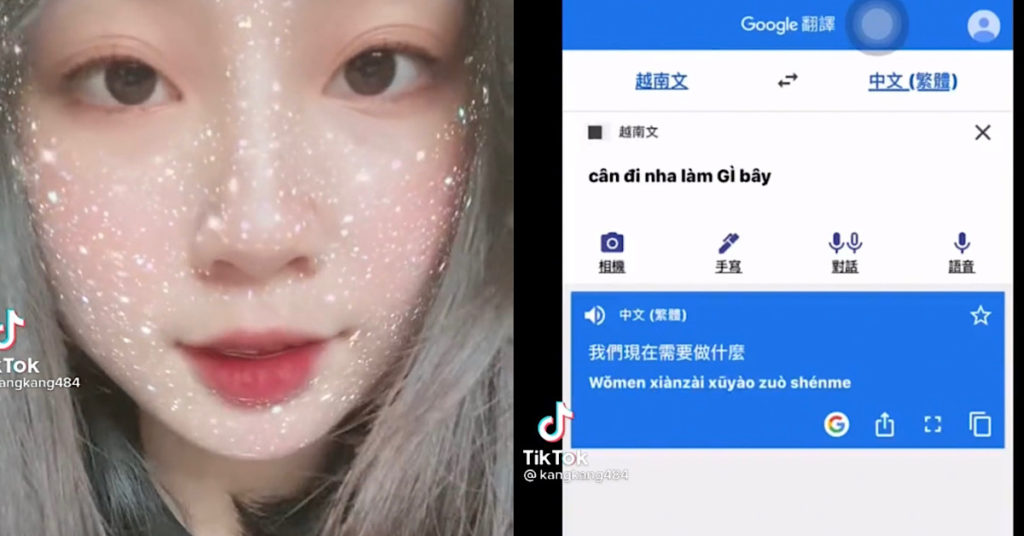 A video on Tiktok posted by a Vietnamese netizen recently aims at teaching us how to speak Vietnamese.
The phrase of the day was "What do we need to do now".
The netizen then uses Google translate to translate the chinese characters to Vietnamese and here we have the phrase which sounds like expletives.
Full video loading…
Image and video source: @kangkang484 Tiktok