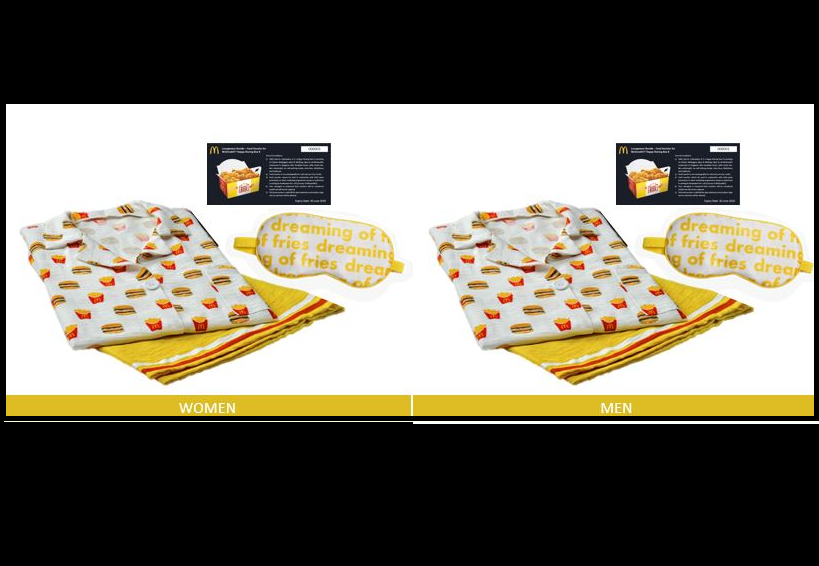 Previously when Macdonald launches the cute pyjamas offer, their website went down due to overwhelming traffic.
But worry no more according to an announcement on the Macondlads website, we can pre-order the pyjamas!
SPECIAL PRE-ORDER FOR
McDONALD'S LOUNGEWEAR BUNDLE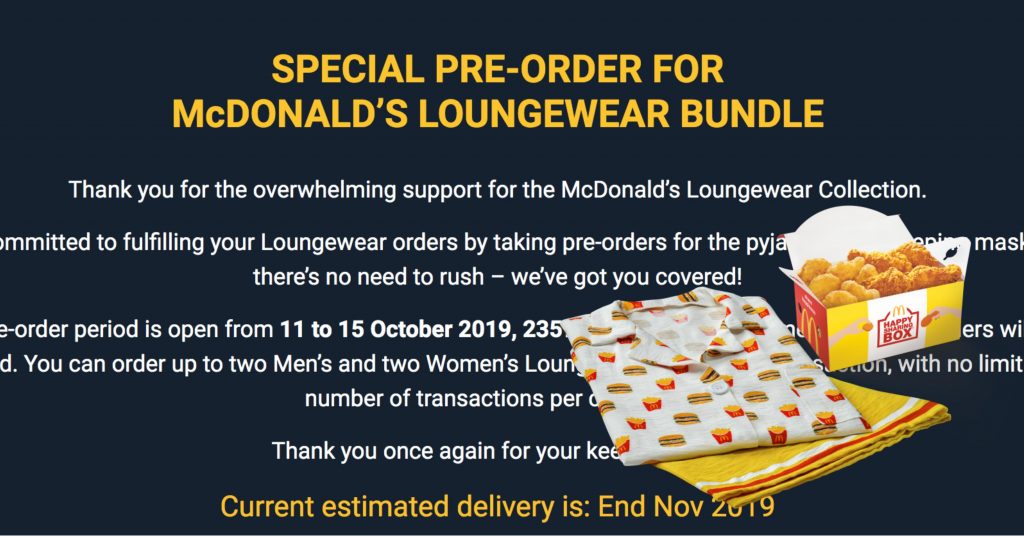 Thank you for the overwhelming support for the McDonald's Loungewear Collection.
We're committed to fulfilling your Loungewear orders by taking pre-orders for the pyjamas and sleeping masks, so there's no need to rush – we've got you covered!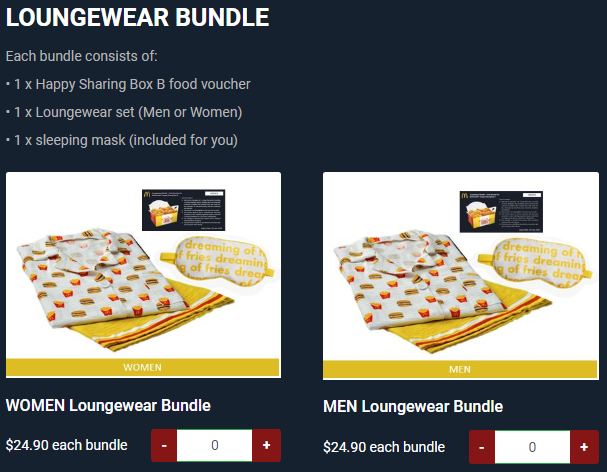 The pre-order period is open from 11 to 15 October 2019, 2359 hours and with payment, your pre-orders will be confirmed. You can order up to two Men's and two Women's Loungewear Bundle per transaction, with no limit to the number of transactions per customer.
Thank you once again for your keen interest!
Current estimated delivery is: End Nov 2019

Above text quoted from Macdonalds
You can find the link to the special order page here