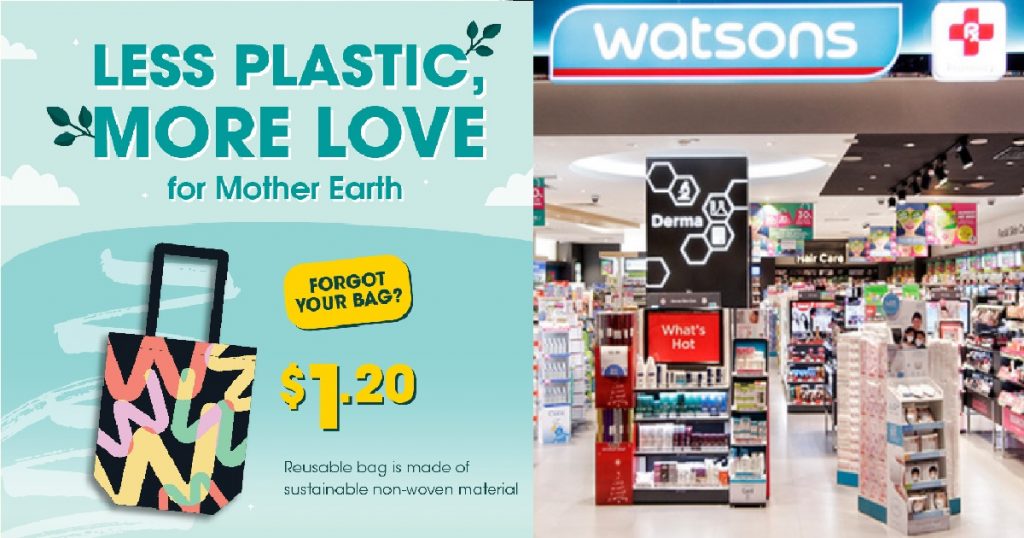 Local healthcare chain Watsons will be introducing charges for plastic bags use, starting from December.
The initiative is part of their Bring Your Own Bag Tuesday scheme, encouraging shoppers to bring their own bags during their shopping in a bid to go green.
It is worth noting that the plastic bags will cost 10 cents per transaction, but only on Tuesdays.
All proceeds from the initiative will be donated to "an NGO for a sustainable cause".
Customers who don't have a reusable bag can buy one in their stores made of sustainable and non-wovenn materials for $1.20.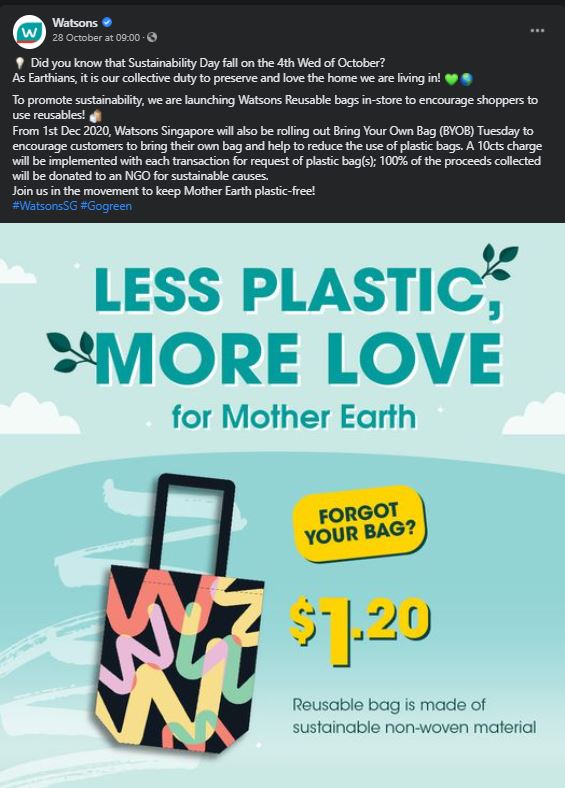 Images source: Watsons Facebook, shopsinsg.com