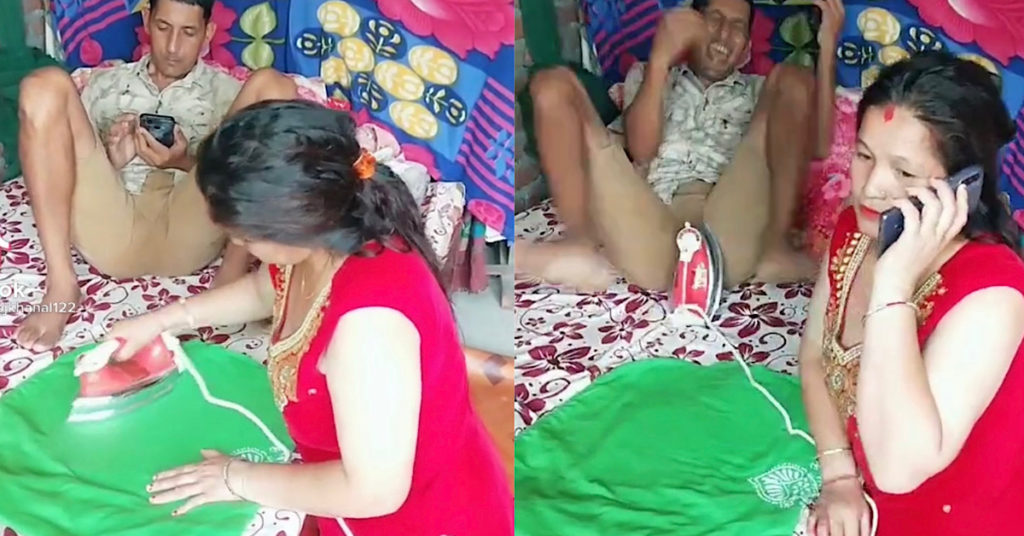 A netizen shared a Tiktok video of how a man's KKJ was burnt because of the carelessness of his wife.
His wife was ironing a blouse on the bed at first while the husband was just chilling on the bed with his legs wide open.
The mobile phone of the wife suddenly rang and she proceeded to put the iron at his KKJ area.
The man can be seen screaming in pain.
Full video loading…
Image and Video source: @sarojkhanal122 Tiktok