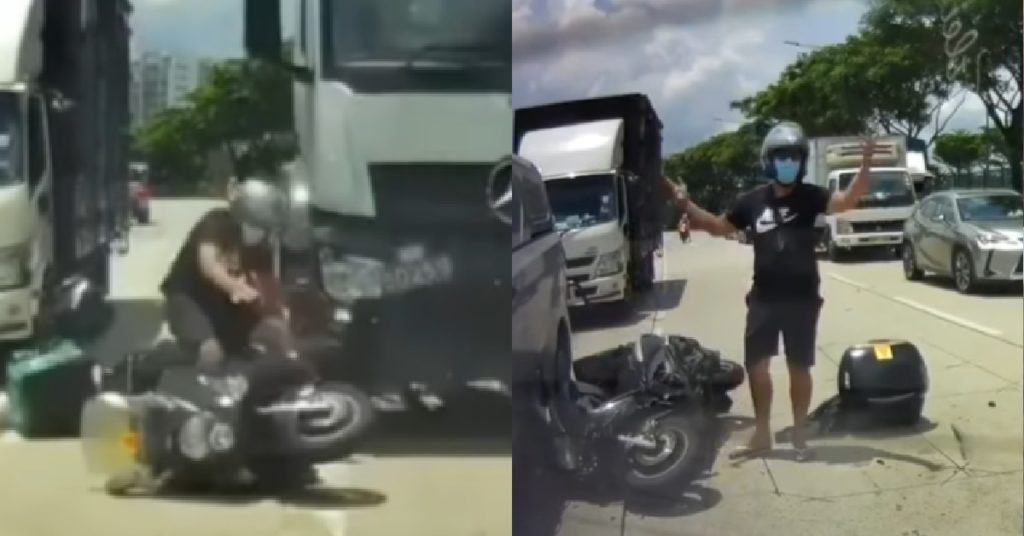 A video emerged online showing an accident between a motorcyclist and a truck, with the rider being smashed into the cars around him and onto the road.
The truck had failed to stop and ran the motorcyclist over from behind.
However, the motorcyclist incredibly got up as though nothing happened and walked away, presumably to confront the truck driver, as passers-by came to help him.
The incident happened at the junction of Woodlands Road and Sungei Kadut Avenue, on 6 September at around 1.48pm.
FULL VIDEO LOADING…