Facebook user ASma Cherif Kaddour, posted on her Facebook account that she had spent $15,000 on an 18k gold-diamond necklace.
She claimed that the necklace that she bought was fake after the gold in the necklace started fading away after she took it for cleaning.
Here is what she said
Hi all, many thanks for your messages and empathy following my post telling the story of me being fooled by TAKA JEWELLERY.
The surprising part is that there is not a single reaction from Taka which is really surprising from a "reputable" company.
For those who didn't read my story I have bought a 15k$ diamond necklace that turned out to be fake. I discovered it after the gold color started changing and took it for cleaning.
Even the supposed gold was dud! be careful guys
Netizens' comments
You have read the certificate carefully or not? If not wrong it was written there18k white gold……18k gold is not purely gold, gold plated colours will faked after some time; for the diamonds, you have to check what was written on the certificate too…… if everything was clearly wrote on the certificate, you can't say the item is fake. I suggest you take the necklace back to them for clarification before you makes this public accusation, you may get into trouble if you misunderstood what you pay for, the company can sure you for defamation and claim damages!

(OP) They are saying it's gold and diamond! There is no other definition to gold and diamonds! Sorry but diamonds are diamonds

you read carefully, 18kw? Seems like it means 18k while gold; 18k gold is gold plated, not really golds. Anyway I think the best things to do is go to them and clarify, if not in the end you might lose the case.

18K is not gold plated. It's a mixture of gold and other alloys. Do have a read up

White gold will fade over time or due to perfume spray, oxidation too. As for the diamonds, there are many grades, hard to tell from image posted.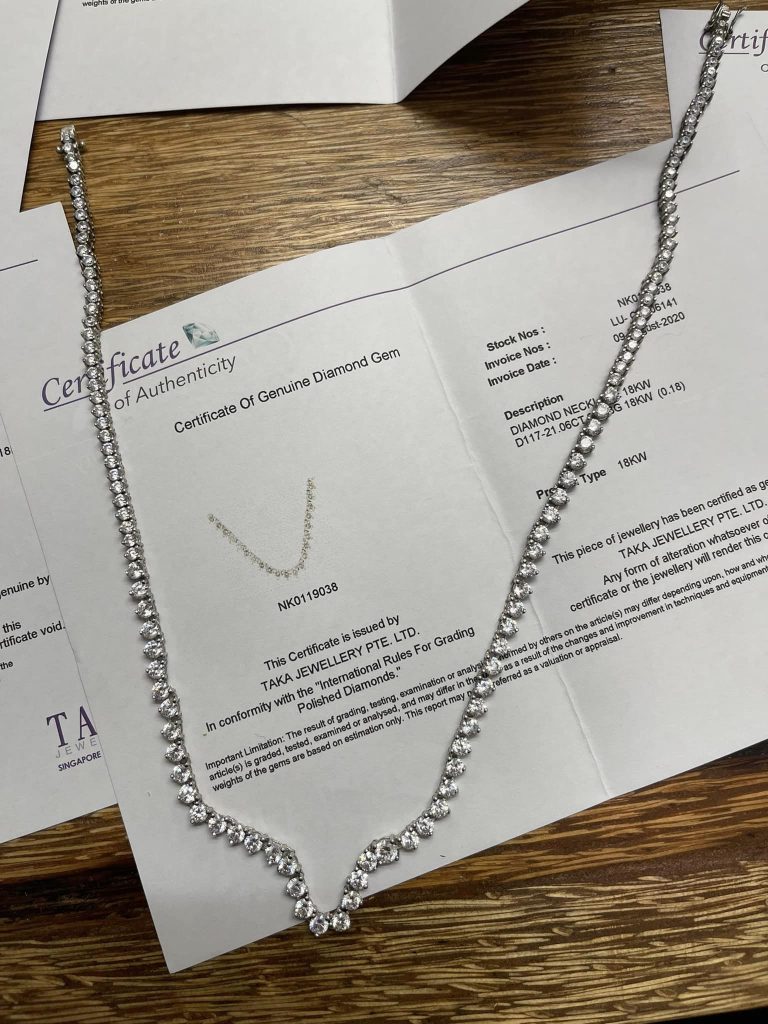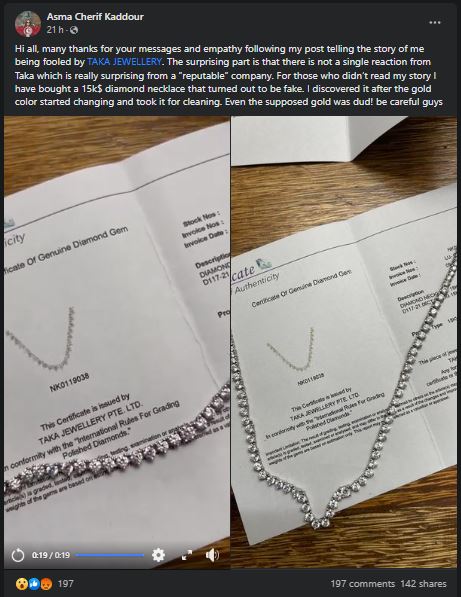 FULL VIDEO LOADING…