The iPhone 14 is Apple's latest mobile device that was released today (September 16).
While many Apple fans have already preordered the phone from Apple's website, there are still some kiasu people that cannot wait and have to queue overnight at the Apple store.
Multiple videos were uploaded on Facebook and Instagram, depicting groups of people queueing to get the phone.
Full Video Loading…
While some were queueing at the Apple shop, another group was seen queueing outside Courts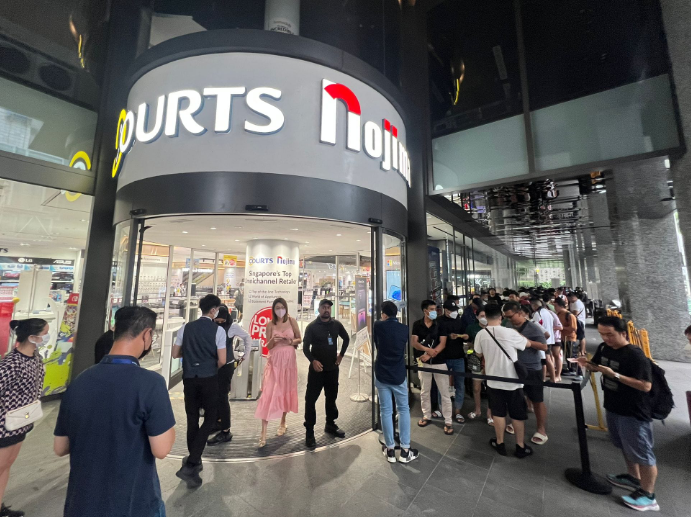 Here are what netizens think:
is it worth the time queuing for a phone got any promo?
The floating island thing wtv tf that is made them coom their pants lol
With that money, can feed the family.
It's 2022, still got people queuing for iPhone launch huh?
queue dont queue also end up can buy new iphone model. whats the deal with being the first few in sg? lol
The 14 is same as 13 stupid ppl..