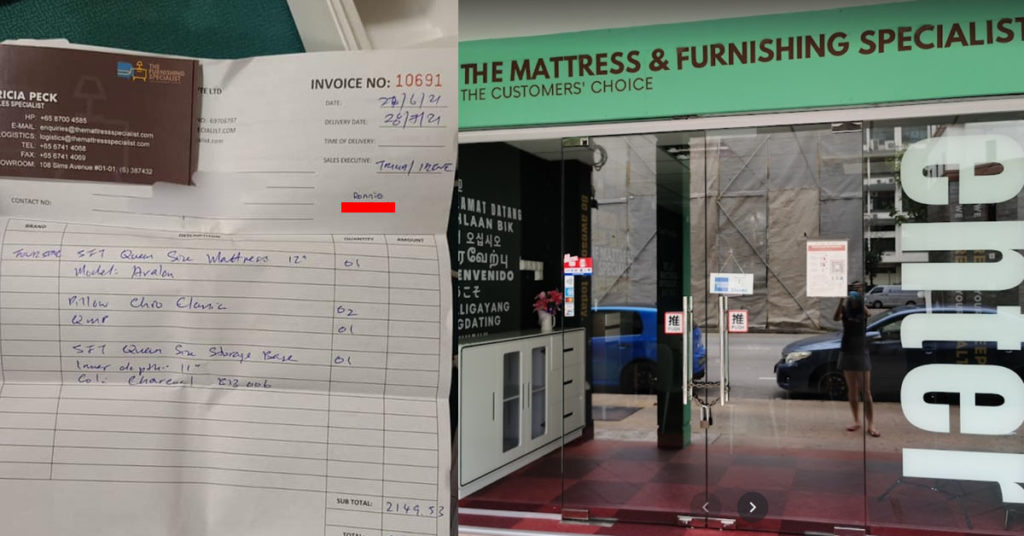 THIS COMPANY IS CHEATING MY MONEY! It is OUTRAGEOUS!!
During sales, everything was normal and we made the full payment for our mattress & storage bed. On the day of delivery, no news from TMS. While frantically trying to contact Ronnie regarding my delivery but to no avail, i checked their fb page and read the posts by ronnie and the management. To my horror the company seems to be facing issues to fulfill the orders/deliveries but did not inform me regarding the delay in delivering of my bed or any refunds to be given back to us since they are unable to fulfil the deliveries.

After reaching out to their salesperson, Tricia, i found out she left the company in end june. But sold the bed to me on 27/6/21 (why did she continue to sell to new customers if ur company is facing issues fulfilling the orders/backlogs?! Her reply was: we have investors who out last mth in june – i dont fully understand what she meant, either her investors left or last min did not invest idk but whatever it is, i just want my bed as ive paid for it). I managed to get hold of their director Ms wong's contact and have been liasing with her.

Its really horrible that all she can reply to me is "i will check" which she is obviously just dragging with no proper service recovery on her end. When I told her to process refund since ur company is unable to fulfill my bed delivery. She bluntly told me "i will not be doing any refund" 
 SO U TOOK OUR HARD-EARNED MONEY but u are not going to deliver the bed as agreed in the invoice and u dont want to refund me. What is going on?? Also, my husband went to their physical shop but its closed and the shop is quite empty. Theres no one to assist on the issue other than the director (shes very unresponsive) bcuz everyone is no longer with the company 


I have made a police report bcuz this is a scam and cheating company. The company has zero interest in refunding or delivering the goods to us. There is no reason to take customer's money but doesnt deliver our goods to us. This is very unethical!!