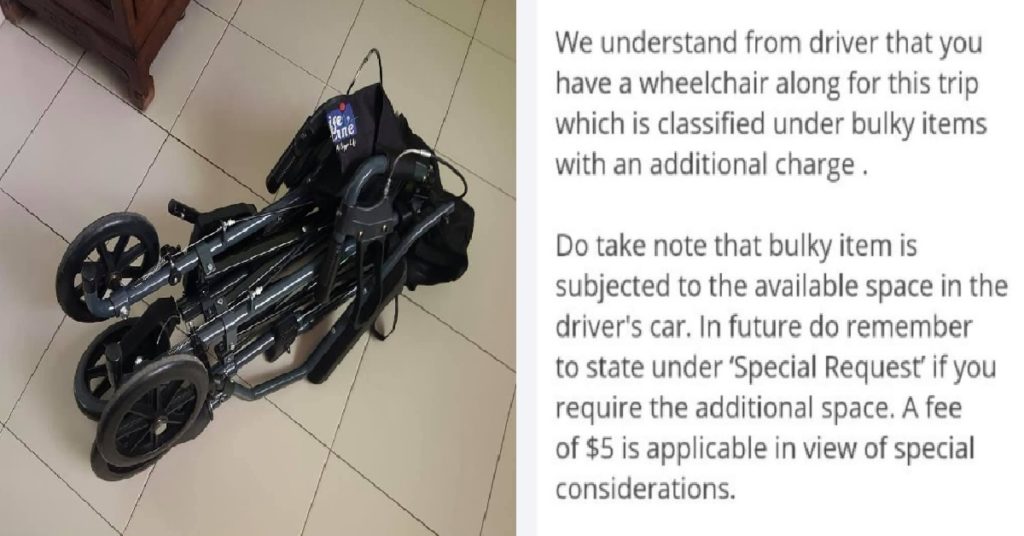 A disgruntled customer shared how she was charged an extra $5 to load a foldable wheelchair into the boot of a Ryde car.
She shared snippets of the message from Ryde, who explained that "bulky item is subjected to the available space in the driver's car" and that the fee of $5 was applicable.
However, the woman maintained her disappointment and alleged that she wasn't informed beforehand and "only found out when we saw the receipt".
Here is what she had to say: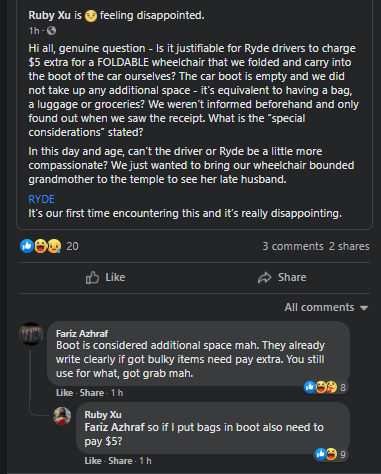 Images source: Ruby Xu Facebook