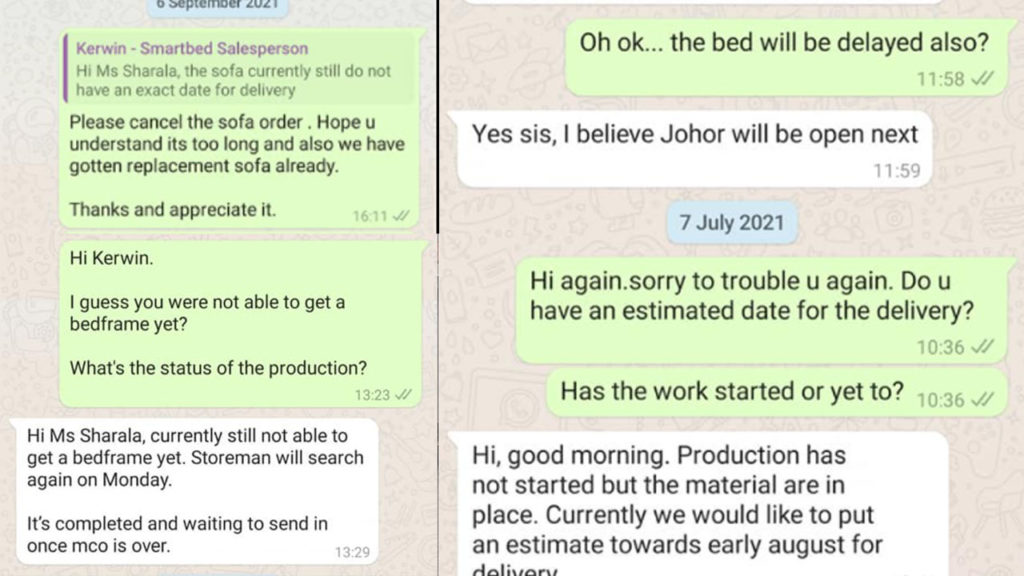 We had ordered a sofa and bed from Smartbed Pte. Ltd.
On 19 June 2021…estimated delivery date 12 Jul 2021.
Simply put..we have yet to receive our order nor were we any pleased with the after sales service. Given the pandemic situation we do understand delays are inevitable…but then again given the attitude of this 'company'… they just dont seem to 'care'.
Apparently we are not the only ones affected here… a few of us have already filed our small claims.
For those who are affected also…kindly do the needed… or else this will all be taken for granted by Smartbed.