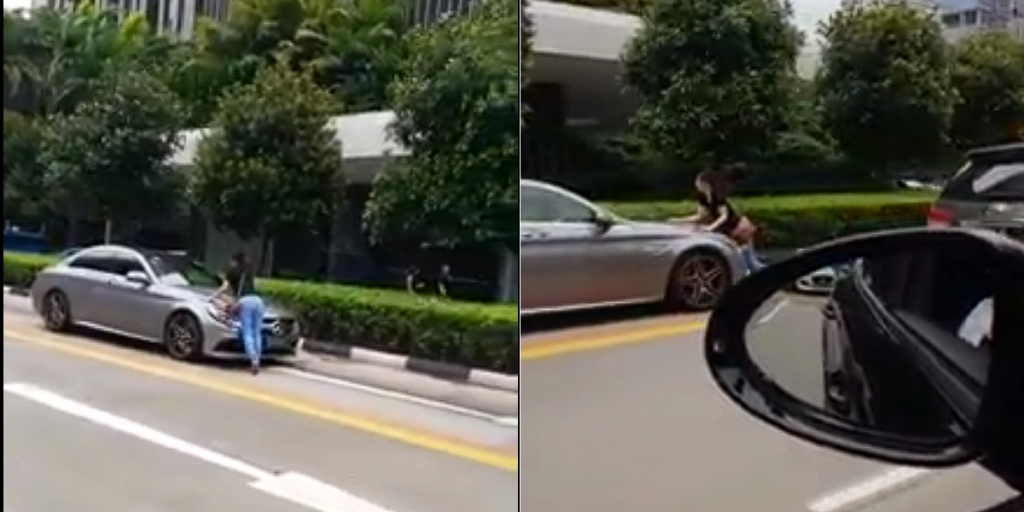 A video of a woman blocking a Mercedes Benz in front of Bugis Duo Tower was uploaded to Facebook. The incident happened yesterday (10/1/2020) afternoon along North Bridge Road.
It is unclear if they are having a dispute, but the driver is still moving forward despite the woman blocking it.
The driver can be charged for dangerous driving.
Video Source: Raven Qiu