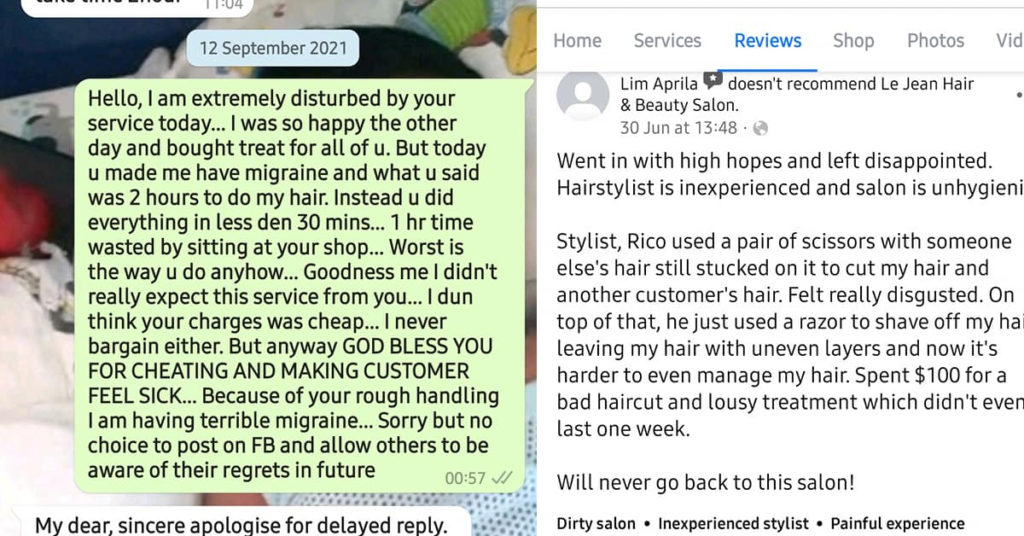 A customer really a drama, at the first text the boss says she migraine after that traumatised. Really drama mama.
She also screenshot a few reviews from Google
This is what she said on Facebook:
Worst Service by Le Jean Hair & Beauty Salon… Most of their reviews was bad… Didn't notice it before patronising… 7th Aug I went there first time. Came back to do coloring on 26th Aug… After which hair became worst. Texted Jean the Boss. Ask me come back for redo no charges…. To my horror..
The entire process was completed within 30 mins.. Now look at my hair… I am not joking.. I am traumatised to go again for another redo… She handled my hair super duper rough…
Those who have gone there will feel me…