non Finance, non loan, non property, non banking, non credit card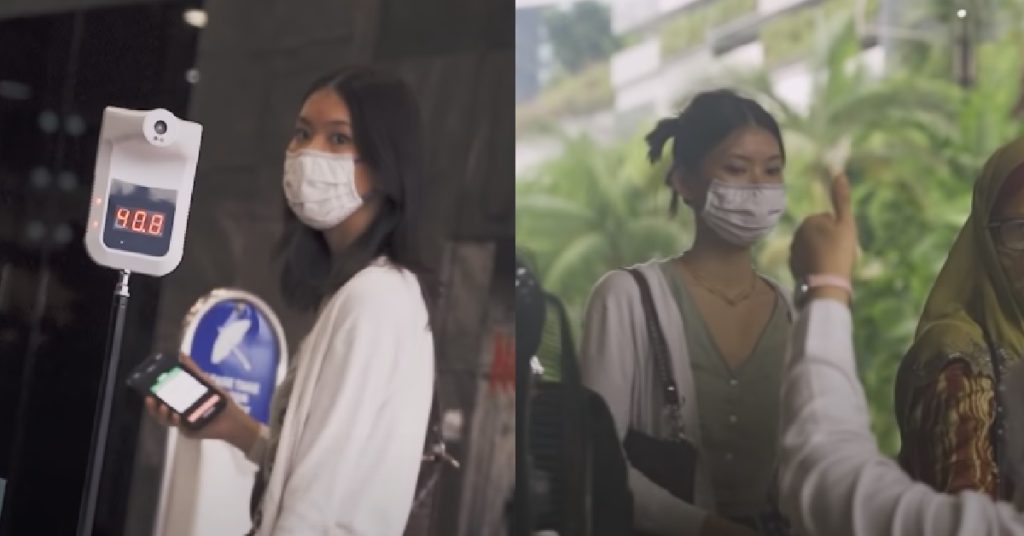 Social Experiment
A social experiment conducted by SHOUT, tried to ascertain the possibility of entering a shopping mall with a high temperature.
A girl intentionally raised her temperature as part of the experiment, by placing heat packs on her forehead.
She then tried to enter a shopping mall, and was allowed to go through, despite her temperature presenting a reading of 37.7°C at the entrance's temperature scanner – She was let in by the temperature screen staff despite the scanner emitting an alarm to indicate a high temperature.
TikTok more important
The SHOUT team then continued their experiment at other malls, where the staffs were seen visibly distracted at the temperature screening booths, with one of them even watching TikTok videos on his phone as people waded through the entrance.
The girl then tried to enter another mall, with a "high temperature" of over 40°C, and she was still allowed entry despite the alarm going off.
Not all screeners are apathetic
However, not all the malls were as lax as the previous ones, with one security guard at an unspecified mall, following protocol and denying her entry, telling her to wait by the side for a while.
SHOUT has since come out and clarified that the video was filmed during the early onset of the pandemic and isn't current.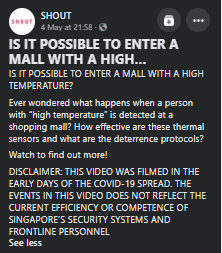 FULL VIDEO LOADING…