A (presumed) safe-entry worker was seen standing at her station, allegedly for the whole day, by a netizen.
The netizen, Ryaan Hannafi, shared a photo of the incident on Facebook, showing the staff member standing beside a side table with the safe-entry QR code and scanner.
Hannafi asked the woman why she was standing all day, and the woman purportedly told him that the management removed the seat.
The netizen then pointed out the unfairness and highlighted that the woman was fasting, and he questioned why the management had the audacity to remove her seat.
The incident purportedly happened at Pasir Ris Central Hawker Centre.
Here is what he said
"Management removed the seat"
Thats what the makcik said when asked why is she standing all day.
What is this unfairness? She's fasting and the management has the audacity to remove the seat. Which retard made the decision to allow this stupidity.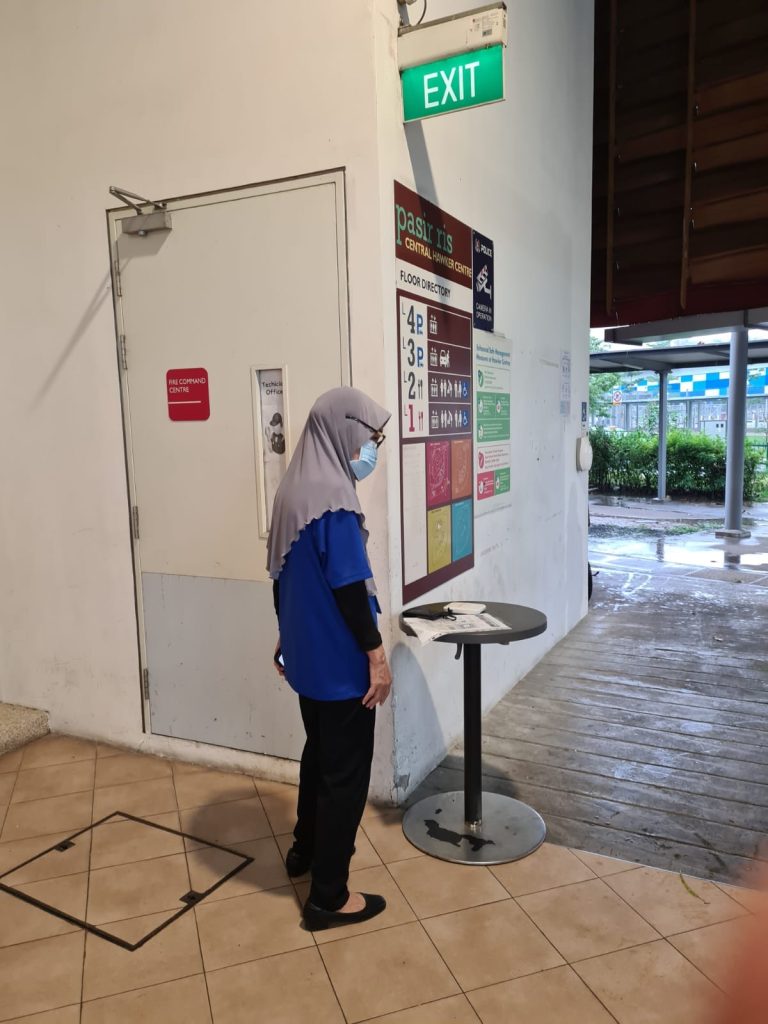 Related