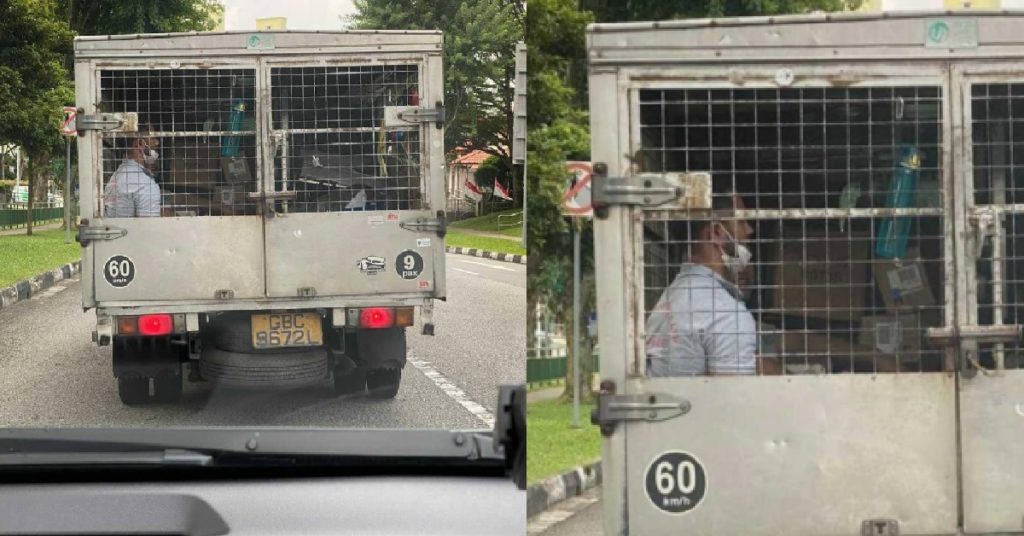 A photo emerged online showing a worker being locked inside a "cage" at the back of a lorry while being ferried.
He was seen locked inside the cage with a bunch of other cargo, as the "cage" was seen "locked" with what appears to be a stick stuffed into the keyhole.
Netizens commented on it being a deathtrap, saying that what if there was a fire or a serious accident, the worker would've been trapped inside.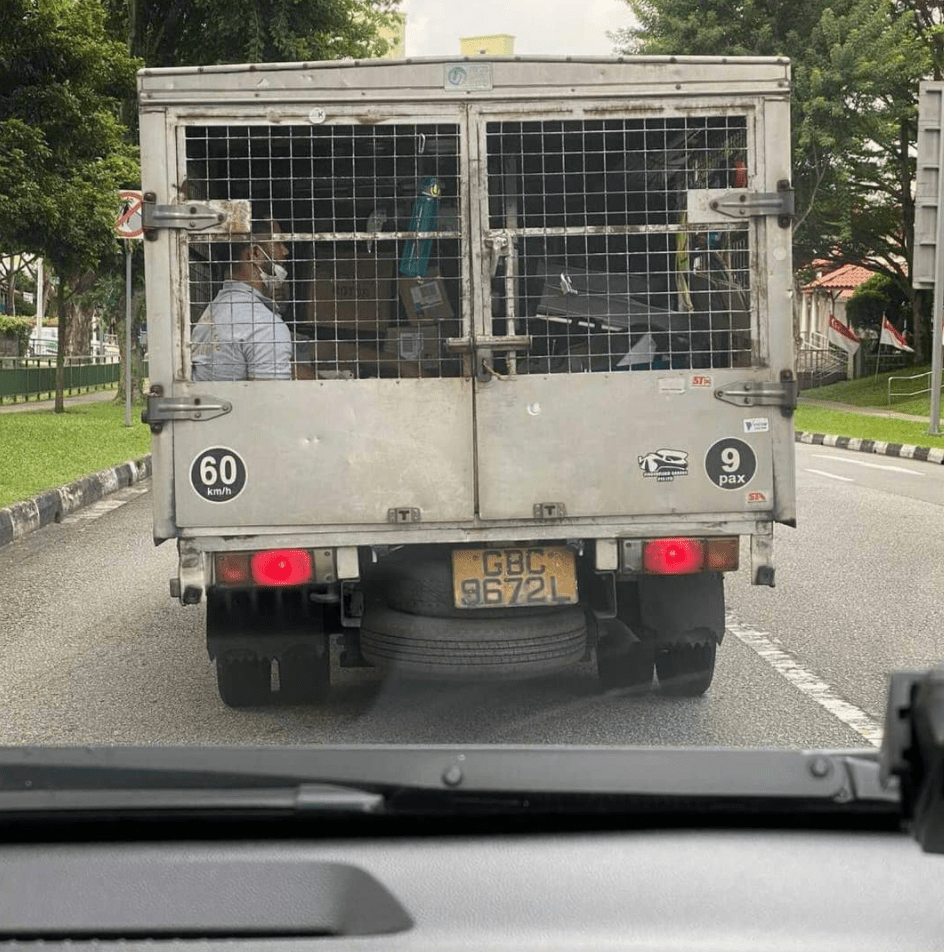 Image source: @wakeupsingapore on IG