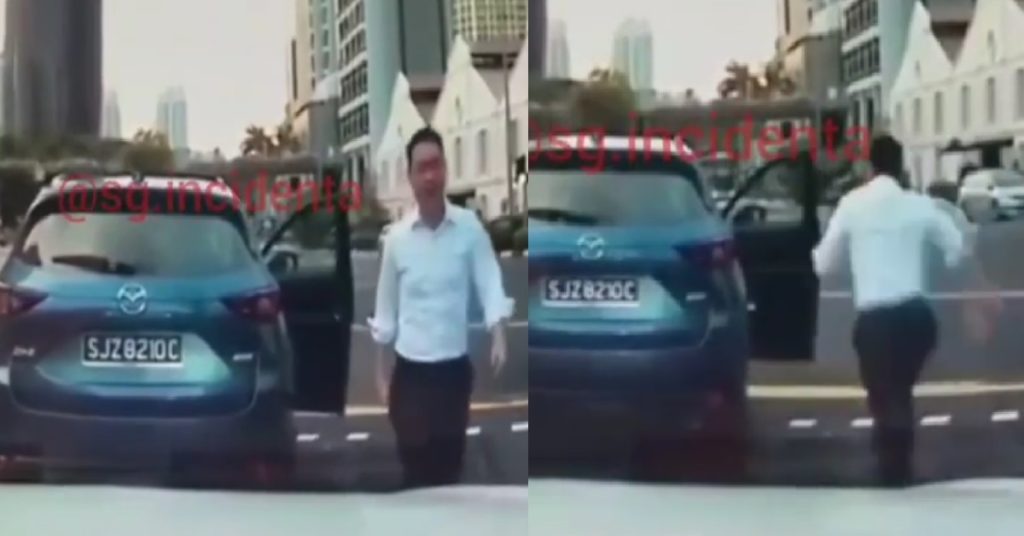 A video emerged online showing a driver alighting from his car in the middle of the road, in a road rage incident.
He was seen walking aggressively towards the camcar, trying to confront the other driver.
However, it appears as though he forgot to fully stop his car and midway through his confrontation with the driver, his car drove off without him.
Fella had to run back to chase after his car and stop the vehicle.
FULL VIDEO LOADING…
Image and video source: @sg.incidents on IG