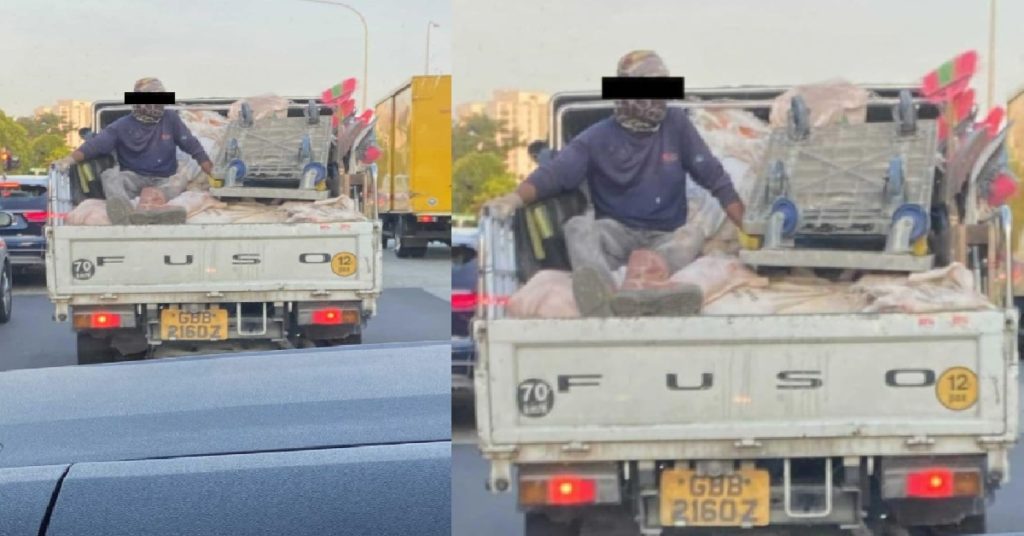 A netizen shared how he/she saw a worker being made to sit at the back of a lorry, on top of the cargo, as the worker was exposed to the risk of falling out of the lorry during a jam brake.
Here is what the netizen said:
"Hi, I came across this today while on the road.
The man was not only holding on to balance while the lorry was moving, but his left hand was holding on to the trolley.
The trolleys were not even tied down! And he was balancing so badly!"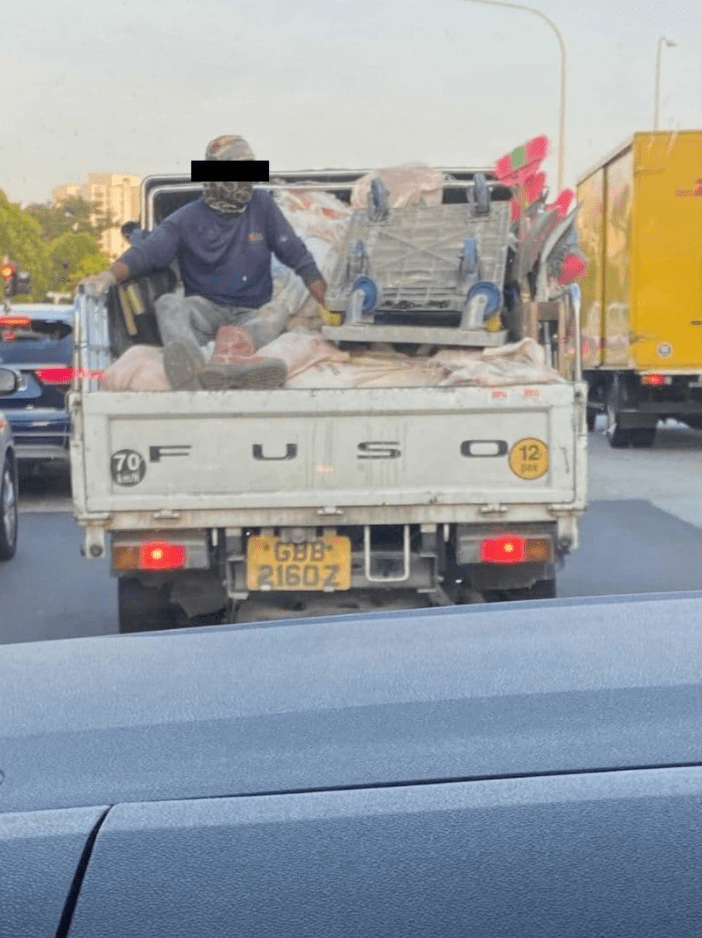 Image source: @wakeupsingapore on IG