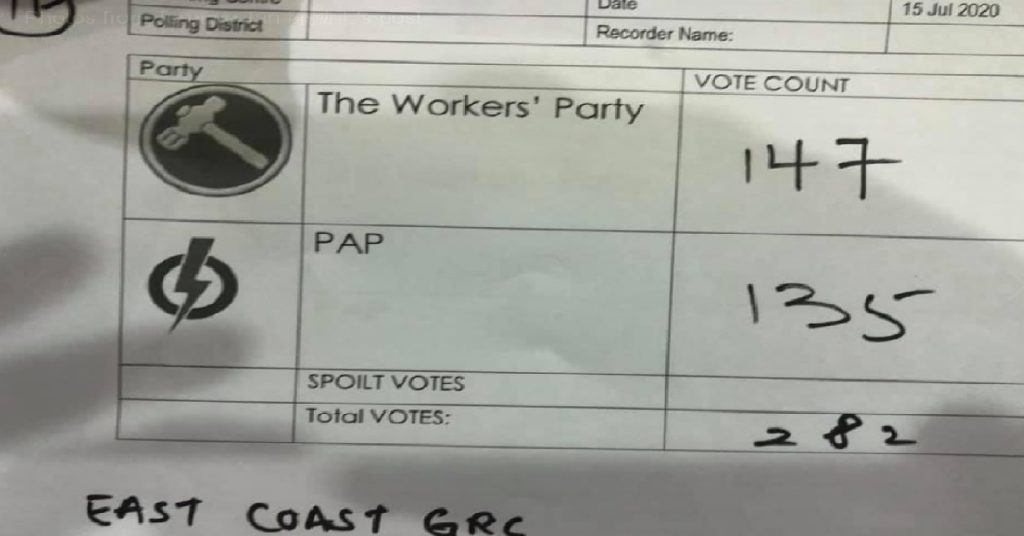 The Elections Department Singapore (ELD) will count the votes from 10 overseas polling stations today (July 15).
Candidates such as Workers' Party's (WP) Terence Tan were present, as he shared onto his Facebook a photo of the vote count from the 282 overseas voters for East Coast GRC.
WP's Kenneth Foo, posted on Facebook:
"We know that many of you had to endure traveling long distance just to cast the vote. We respect your love for our country.

Meanwhile, stay safe and good health to all of you flying the flag of Singapore high overseas."
There were zero spoilt votes.