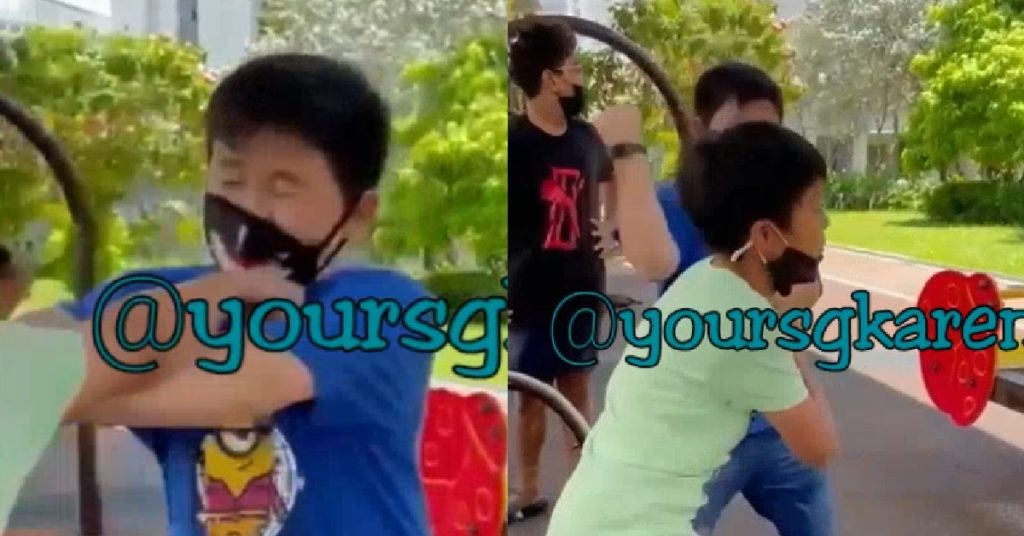 A video emerged online showing a group of kids fighting it out at a playground.
The fight purportedly arose because one of the kids took the boy's biscuits, according to the comments.
The boy in green challenged the boy in blue, saying:
"Why? You want to fight right? Fight ah!"
He then lunged forwards and pushed the other boy, throwing punches at his face as the boy retaliated.
FULL VIDEO LOADING…
Source: @yoursgkaren on IG