Following the arrest of two teachers at Kinderland Singapore over the last week for allegedly ill-treating the toddlers under their care, more allegations of similar treatments have since emerged.
Another parent came out and accused Kinderland of tying children, including her son, to chairs using a belt in order to stop them from moving around.
She said that after she found out about the alleged incidents, she has since pulled out her child from Kinderland @ Sunshine Place.
Here is what she said
Hi, would share to share my story about Kinderland @ Sunshine Place after seeing a video about the Chinese teacher from the same outlet. But what I wanna bring up is the English teacher. Both of them were taking my son's level class.
This happened to my son just this year April. I saw a school update on the school app and upon zooming into the picture, I saw something on his pants. There was another boy with a belt on his waist too.
Furious, I contacted the P to ask what is this. She said that it was because my son did not want to sit down for a group photo and was pushing the chair around. So the English teacher went to take a belt from the infant class to belt him down.
P said it's the first time she's hearing it and said the belt was only been used for 2 weeks on my son everytime during english class (she twisted her words after that when HQ questioned her and said it was used on 2 occasions). She even said my son like the belt whenever it was being used during the English class and laughed. Is that going to make me feel better? It's so dangerous if he wants to come out of the chair and might fall flat on his face!
Thankfully I managed to pull him out by June. I did write in to their HQ and ECDA but it's just the same PR answers sorry here and there and reassured the teachers mean no harm (look at whats happening now), and ECDA said they'll investigate and case close alrd. Teacher is still there teaching, and has 3 kids herself. Seriously.
I managed to speak to another mummy, and apparently the belting has been going on at least since 2 years ago.
*EDIT: their teachers for other levels seems fine, infant care teachers are lovely and kind. It's just unfortunate I had to chance upon this incident with Eng teacher at this outlet.*
*EDIT 2: the purpose of my post is to raise awareness on this outlet belting antics. Everybody has differing views, but I'm heartened to see most agree with me that belting kids their age is NOT right. It's not a 3 or 5 point harness, its just a belt sling across them. It's meant for infant use, it's not meant to be placed on a toddler chair. The plastic chair is light, it's not wooden and not sturdy. If they lean forward or wanna come out of the chair they might fall. Doesn't matter if feet can touch floor anot, doesn't matter if patients in hospitals get belted down and is normal (one of the lady's comment – Tasya Mohd said, which I can't find here anymore). Those are ADULTS, we're talking about toddlers here.
Kids their age are curious, they wanna roam around, their attention span is short you can't expect them to sit on the chair for long. Fact remains that the P, HQ, ECDA said it's not right. I'm glad I was able to get in contact and bring attention especially to parents that was in the same class as my kid. They can make an informed decision whether to continue with kinderland or not, at least they're not kept in the dark. Because most of them didn't even know of this belting practice as the post was quickly taken down the school app when I called to question the P.
Will be closing this thread. Thank you for reading.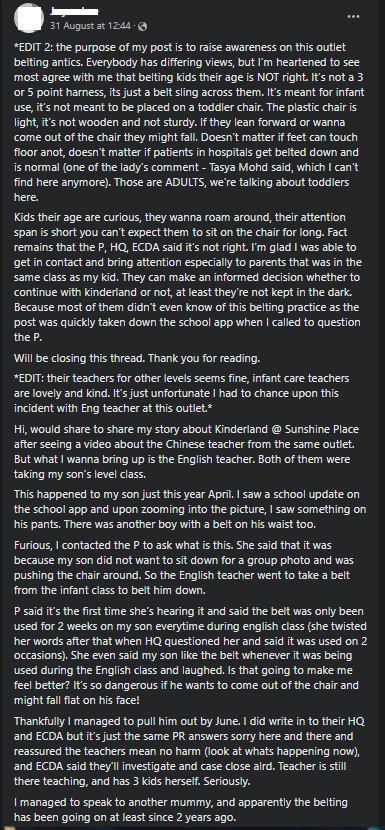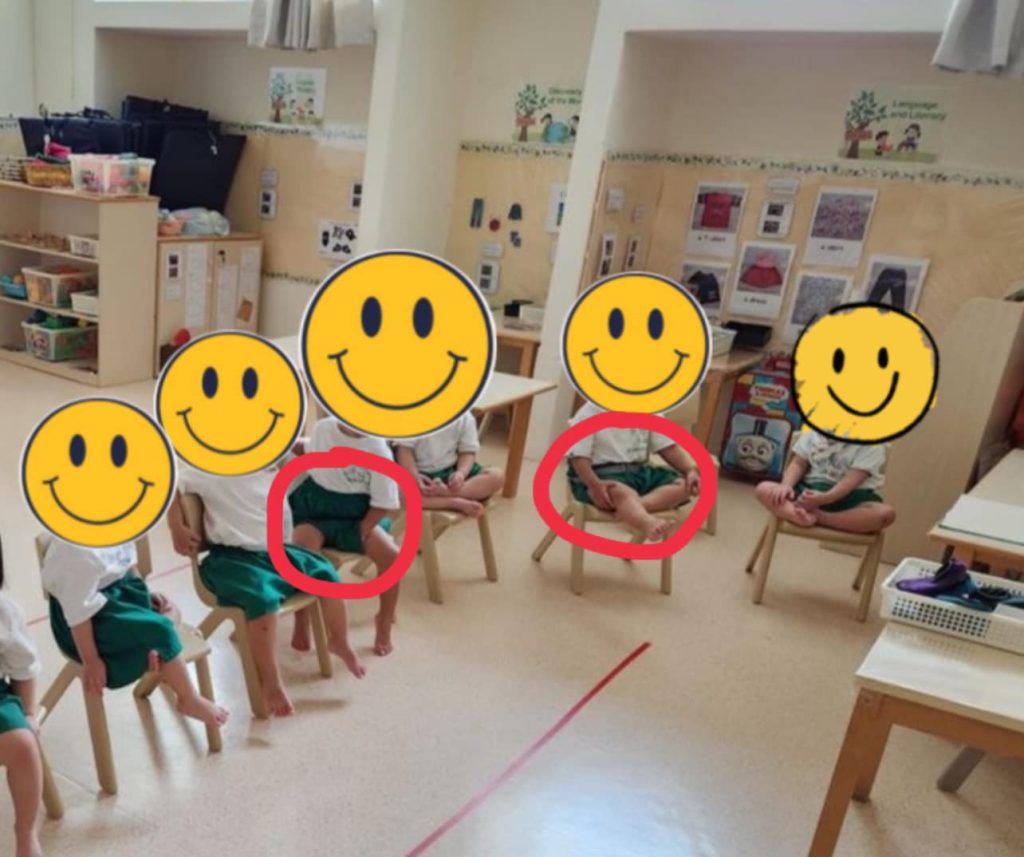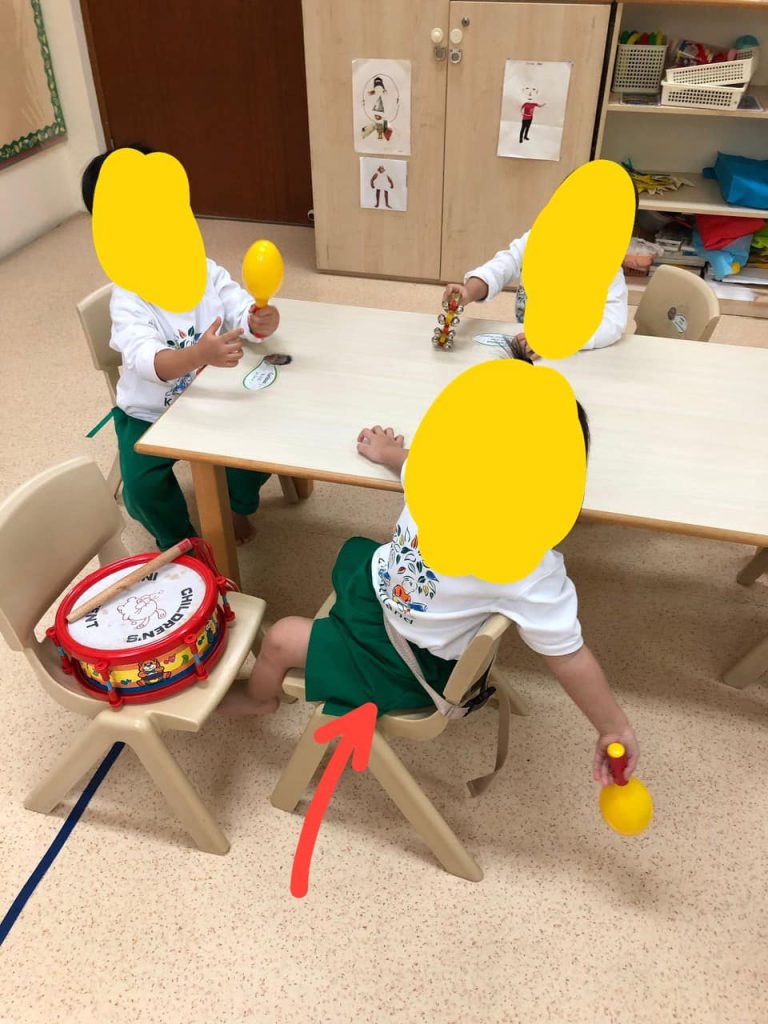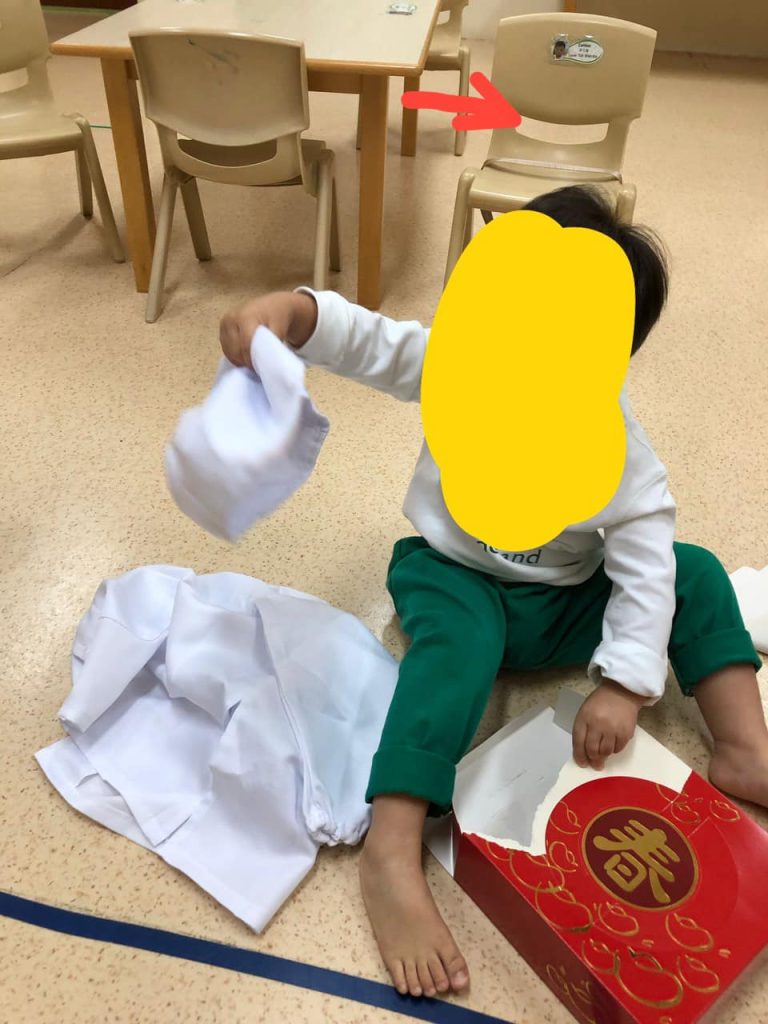 Images source: Facebook
Recap